The Official CIBA CPD Platform
Gateway to Quality Professional Development
CIBA Academy offers CPD events to ensure you remain professionally competent and technically updated. This include:
CIBA selects, reviews, accredits and provides CPD events for continuous support on your career pathway.
CIBA Membership (saiba.org.za) offers accredited designations at every level within a finance department 
CIBA as the custodian of the different levels within a finance department provides further opportunities to grow your career and proficiencies on the CIBA Academy platform. This includes certification (assessments) and CPD events.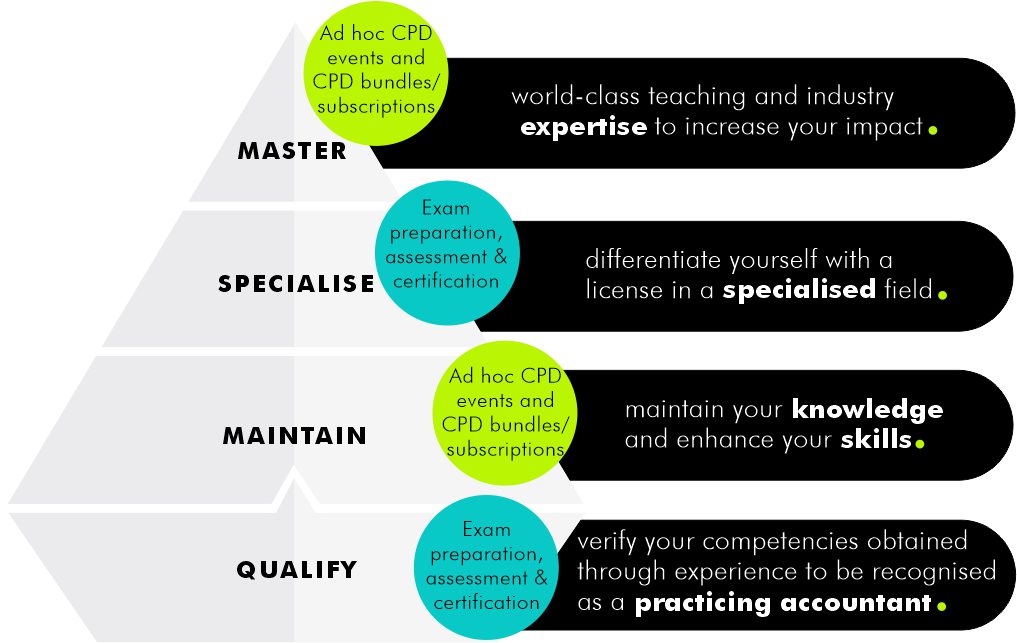 Take your career to the next level