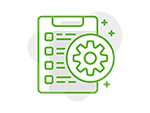 The POPI Act – Unit 7 – Education Sector & The Conditions
Overview of how the POPI Act affects the Education sector and a discussion on the first four conditions of POPIA. Feb 2021
WHAT YOU WILL LEARN
By the end of this event the attendee should:  
Be 

able to identify who is accountable and how to provide evidence of their accountability

;

Be 

able to assess whether he or she is collecting client information lawfully;

Know how to ensure that they are processing only the data needed; and

Be able 

to assess whether 

they 

you are using information collected for other purposes, e.g. sending newsletters.
DESCRIPTION
Our "Getting POPIA Compliant" webinar series consists of webinars taking place until July 2021 so that you can become compliant. 
In this webinar we have a look at how does the POPI Act affect the education sector? What may and may not happen from kindergarten to university?  
We will ask burning questions on accountability, collection of data, processing of data and so on, then answer these by providing you with the relevant solutions. 
PRICE
The following pricing apply:
Ad hoc: R475 for this webinar
Ad hoc: R3600 for the full series
Study Unit 7
Who is accountable?

H

ow 

do you 

provide evidence of your accountability?

Are you collecting client information lawfully?

Are you p

rocessing ONLY the data you need?

Are you using information collected for other purposes?

Solutions to the above.
REQUIREMENTS
There are no preconditions for this course.
Moderate level.
Recorded webinar made available on a specified date
PRESENTER
Lettie Janse van Vuuren
Lettie is a Chartered Accountant, Registered Auditor, as well as an Assessor and Moderator. As a professional trainer and webinar host, she is able to hold the attention of an audience with her relaxed and humorous presentation style.  She has a unique ability to communicate with delegates at their respective levels of knowledge and experience.  Over the last 20 years, she has trained thousands of partners, managers, trainee accountants and other professionals.
She is responsible for researching, compiling and presenting the SAIBA QUICK UPDATE SUBSCRIPTION PACKAGE.
ADDITIONAL MATERIAL
By attending this webinar, you will be provided with:
– Summarised slide presentation.
– Reference documents and / or course material where available.
– Access to a technical knowledge base.
– Recorded webinar that includes an expert presenter and participant interaction.