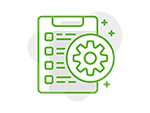 The POPI Act – Unit 12: Final Readiness Check
To discuss the final checks for POPIA compliance before the deadline. June 2021
WHAT YOU WILL LEARN
By the end of this event the attendee should:  
Be able to check POPIA readiness by the deadline date of 1 July 2021.

Understand the most important aspects of the Act.

Understand the POPIA Compliance Checklist and have answers to questions that stood out in previous sessions.

Understand how to be best prepared for a compliance audit by the Regulator.

Have access to our POPIA data specialists.
DESCRIPTION
Even though the Protection of Personal Information Act of 2013 (POPIA) commenced on 1 July 2020, there is still a lot of uncertainty and confusion out there.  The only comfort is that all businesses (including employers) that process personal information, are required to ensure that the necessary measures are in place to implement, prove and monitor compliance by 30 June 2021.
In this 12th and final webinar in the series, we focus on checking POPIA readiness to meet the deadline. We present information that can be used to check whether your business or employer is POPIA compliant and is ready to prove it.
PRICE
The following pricing apply:
Ad hoc: R475 for this webinar
Ad hoc: R3600 for the full series
CONTENT
Checking readiness.  

POPIA – A recap on most important aspects of the Act.

Review of the POPIA Compliance Checklist.

Q&As revisited.

Sending information to clients for completion and return.

Using digital signatures.

Regulator compliance audit – How to be prepared. 

Other Issues submitted by delegates for discussion.

Access to POPIA data specialists.
REQUIREMENTS
There are no preconditions for this course.
Moderate level.
Recorded webinar made available on a specified date
PRESENTER
Lettie Janse van Vuuren
Lettie is a Chartered Accountant, Registered Auditor, as well as an Assessor and Moderator. As a professional trainer and webinar host, she is able to hold the attention of an audience with her relaxed and humorous presentation style.  She has a unique ability to communicate with delegates at their respective levels of knowledge and experience.  Over the last 20 years, she has trained thousands of partners, managers, trainee accountants and other professionals.
She is responsible for researching, compiling and presenting the SAIBA QUICK UPDATE SUBSCRIPTION PACKAGE.
SAIBA ACADEMY SUPPORT
Go to HTTPS://SAIBA.ACADEMY/LOGIN/
Login
Select MY DASHBOARD
Select SUBMIT A TICKET to log a new query
ADDITIONAL MATERIAL
By attending this webinar, you will be provided with:
– Summarised slide presentation.
– Reference documents and / or course material where available.
– Access to a technical knowledge base.
– Recorded webinar that includes an expert presenter and participant interaction.