The POPI Act - Unit 1 - Compliance Checklist
Aug2020 To give attendees a workable POPI Act compliance checklist that ensures full compliance.
WHAT YOU WILL LEARN
By the end of this event the attendee should:  
Understand the basics of the POPI Act;

Have a high-level overview of what will need to be done over the next 11 months; 

Know the steps required to facilitate POPI Act compliance;

Understand how to start using the POPI Act Compliance Checklist, including;

Who the key role players are within and outside your organization; and

The need for a Promotion of Access to Information Act (PAIA) Manual.

Be aware of critical issues that need to be addressed urgently regarding;

Data servers;

E-mails; and 

Cloud storage.
DESCRIPTION
The much-anticipated Protection of Personal Information Act of 2013 (POPI Act) commenced on 1 July 2020 and requires all businesses (including employers) to comply by 30 June 2021.
The appointment of a dedicated POPI Act compliance officer or team, dependent on the function and size of the organisation, upskilling of this function and provision of access to tools that deconstruct the specifics of the Act should be prioritised to ensure compliance is achieved, and penalties avoided.
Receive a POPI Act Compliance Checklist that will function as an action plan for the next 11 months to get you fully compliant. 
This webinar can be purchased as part of our Getting POPI Act Compliant Series.
PRICE
The following pricing apply:
Ad hoc: R475.00
Subscription: N/A.
CONTENT
Study unit 1
Introduction – Basics of the POPI Act
Study unit 2
The next 11 months – What to do?
Study unit 3
Steps required to facilitate compliance
Study unit 4
Using the POPI Act Compliance Checklist
Study unit 5
Critical issues to be addressed now!
Study unit 6
Access to a POPI Act expert consultant
REQUIREMENTS
There are no preconditions for this course.
Moderate level.
Recorded webinar made available on a specified date
PRESENTER
Lettie Janse van Vuuren CA(SA), RA 
Lettie is a CA (SA), Registered Auditor, as well as an Assessor and Moderator. She joined SA Accounting Academy in November 2017 as Head of Technical. As a professional trainer and webinar host, she is able to hold the attention of an audience with her relaxed and humorous presentation style.  She has a unique ability to communicate with delegates at their respective levels of knowledge and experience.  Over the last 20 years, she has trained thousands of partners, managers, trainee accountants and other professionals.  
She is responsible for researching, compiling and presenting the SAIBA Quick Update Subscription package.
ADDITIONAL MATERIAL
By attending this webinar, you will be provided with:
– Summarised slide presentation.
– Reference documents and / or course material where available.
– Access to a technical knowledge base.
– Recorded webinar that includes an expert presenter and participant interaction.
Additional Course Information
| | |
| --- | --- |
| Category | Law |
| Accredited | SAIBA |
| Verifiable CPD Hours | 2 |
| Non-verifiable CPD Hours | N/A |
| Effort | 2 hours |
| Duration | 2 hours |
| Format | Webinar |
| Level | Moderate |
| Assessment | Yes |
| Study Material | No |
| Course Date | 20 August, 2020 |
Business Accountant (SA).
Business Accountants in Practice (SA)
Employers.
Practicing bookkeepers.
HR practitioners.
This event is included in the following subscription packages: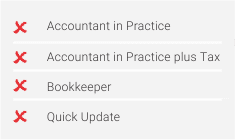 If you are not a subscriber, you need to purchase the event as a stand-alone event or subscribe to a SAIBA subscription package.
Subscribers pay less for their CPD points.
SAIBA offers 4 subscription packages that provides access to everything to run a successful accounting and tax practice.

Pay a small monthly amount and gain access to monthly webinars covering ethics, financials, reporting, audit and assurance, working papers, law, technology, management topics, and tax.