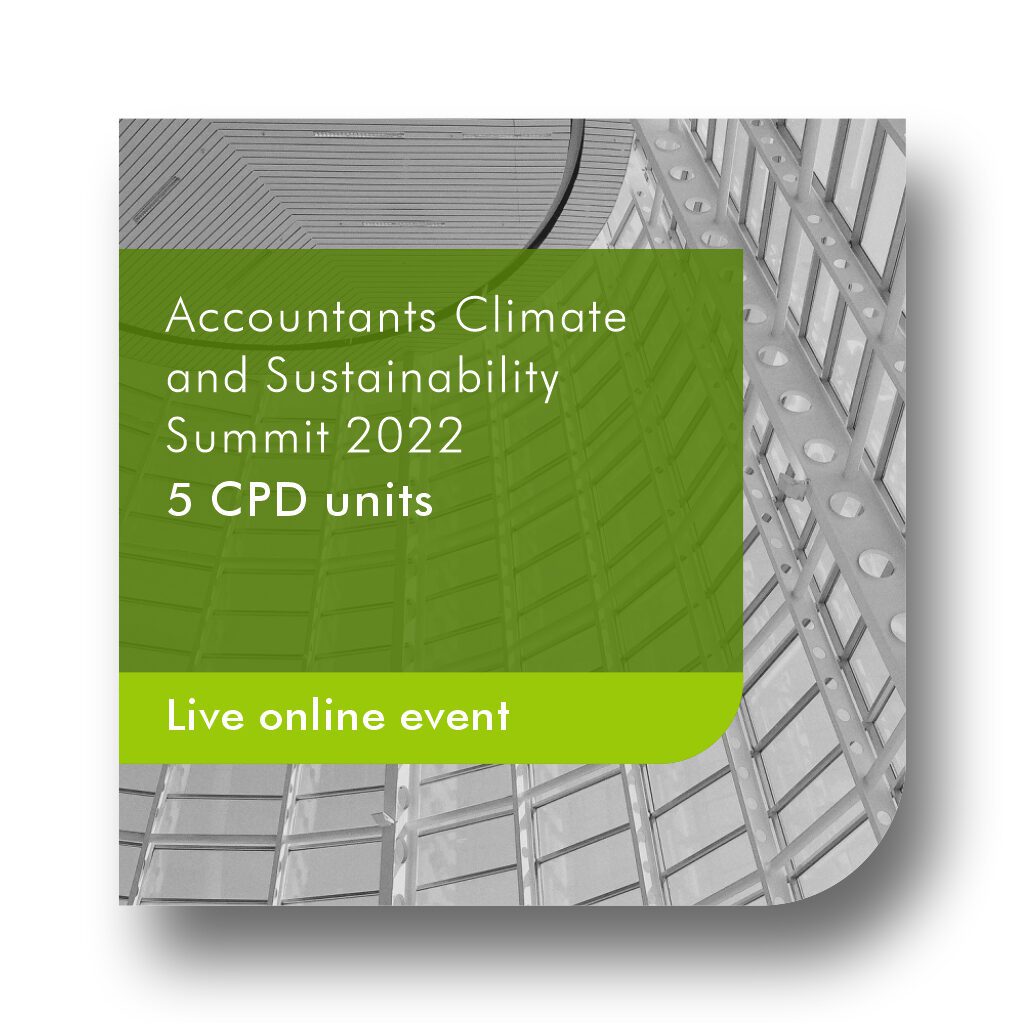 The Accountant's Climate and Sustainability Summit 2022
Equipping finance leaders to successfully navigate the challenges of complying with Climate Control regulations. May 2022
Description
Finance leaders are feeling the pressure to act on climate changes issues and are on the front lines of communicating how companies are becoming compatible with a net-zero economy.
It has become crucial for finance leaders to have a clear understanding of how climate change impacts their strategic agenda and reporting requirements.
Date and Time
This is a past event of 12 May 2022. A recording is available after you have registered, within the course.
Price
The following pricing apply:
Ad hoc: Free webinar
Content
To view the programme click here
The development of a policy framework for a just transition
Update on the international trends and developments on SDG indicators
Corporate Disclosure Regulations in South Africa
Supporting Software for ESG Reporting
The importance of the accountant's contribution in a just transition
Steps accountants can take to assist companies in becoming climate compliant
The role of a License in Climate and Sustainability Reporting
Understanding sustainability related disclosure standards
Integration of ESG and accounting education
Enterprise sustainability in South Africa and reporting towards the SDGs in Africa
The Transition of South African Economy in light of Climate Control Regulations
Requirements
There are no preconditions for this course.
Moderate level.
Recorded webinar made available on a specified date
Presenters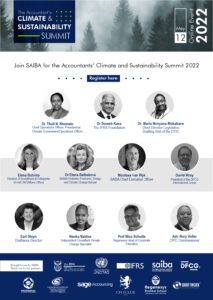 SAIBA Academy Support
Login to SAIBA Academy
Select My Dashboard
Select Submit a Ticket to log a new query