Tech Talk with Caryn: Quality Management in Audit and Reviews (Part 2)
Aug2020 Part 2: What every firm should know about the new quality management standard
WHAT YOU WILL LEARN
By the end of this event the participant should:
Have a recap of Part 1 of this topic;

Understand 

why there's need for quality control management in assurance engagements;

Understand the need for risk management;

Understand how to identify risks of misstatement; and 

Understand how to assess risks of misstatements. 
DESCRIPTION
With the introduction of the new Quality Control Management Standard (QCM1), we will be following up on the key principles of Governance, Quality Control and Risk Assessment introduced in the first session, to look more specifically at the contents of the Standard and its requirements. ISA 315 Identifying and Assessing Risks of Misstatement is another key standard that has been revised and rewritten which aligns to this discussion. With both the Quality Control Management Standard and ISA 315, this session will:
introduce the standards,

summarise the key principles covered in them and

give delegates a sense of what is required of a practitioner when applying these standards.

 
Join SAIBA for the second session of this 2 part series on the new ISQM1. Part 1 provided an overview and introduction to  quality, risk management and the new standard. Part 2 will provide in-depth knowledge to ISQC1.
PRICE
The following pricing apply:
Ad hoc: R475.00
Subscription: Included for free in Accountant in Practice plus Tax, Accountant in Practice, Bookkeepers and Quickupdate packages.
CONTENT
Study unit 1
Overview of quality and risk management
Study unit 2
Quality control management – deep dive
Study unit 3
What is risk assessment?
Study unit 4
Introduction to ISA 315
Study unit 5
Purpose and key principles of ISA 315
Study unit 6
Practical application
REQUIREMENTS
There are no preconditions for this course.
Moderate level.
Recorded webinar made available on a specified date
PRESENTER
Caryn Maitland CA(SA)
Caryn Maitland is a Chartered Accountant (SA). She has been a member of IRBA as a registered auditor and accountant since 2002.
Caryn has lectured Auditing and Accounting at various institutions and has conducted independent workshops and seminars for professional accountants since 2006 on various topics. 
Caryn has presented on the national tour for the annual Legislation Update with ProBeta Training (Pty) Ltd in 2014 and 2015, as well as on the FASSET national tour for the Tax Administration Act in 2014.  
ADDITIONAL MATERIAL
By attending this webinar, you will be provided with:
– Summarised slide presentation.
– Reference documents and / or course material where available.
– Access to a technical knowledge base.
– Recorded webinar that includes an expert presenter and participant interaction.
Additional Course Information
| | |
| --- | --- |
| Category | Assurance |
| Accredited | SAIBA |
| Verifiable CPD Hours | 2 |
| Non-verifiable CPD Hours | N/A |
| Effort | 2 hours |
| Duration | 2 hours |
| Format | Webinar |
| Level | Moderate |
| Assessment | Yes |
| Study Material | No |
| Course Date | 18 August, 2020 |
Business Accountant (SA).
Business Accountants in Practice (SA).
Bookkeepers;
Accounting department staff; and 
Trainee accountants.  
This event is included in the following subscription packages: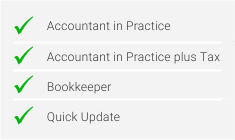 If you are not a subscriber, you need to purchase the event as a stand-alone event or subscribe to a SAIBA subscription package.
Subscribers pay less for their CPD points.
SAIBA offers 4 subscription packages that provides access to everything to run a successful accounting and tax practice.

Pay a small monthly amount and gain access to monthly webinars covering ethics, financials, reporting, audit and assurance, working papers, law, technology, management topics, and tax.