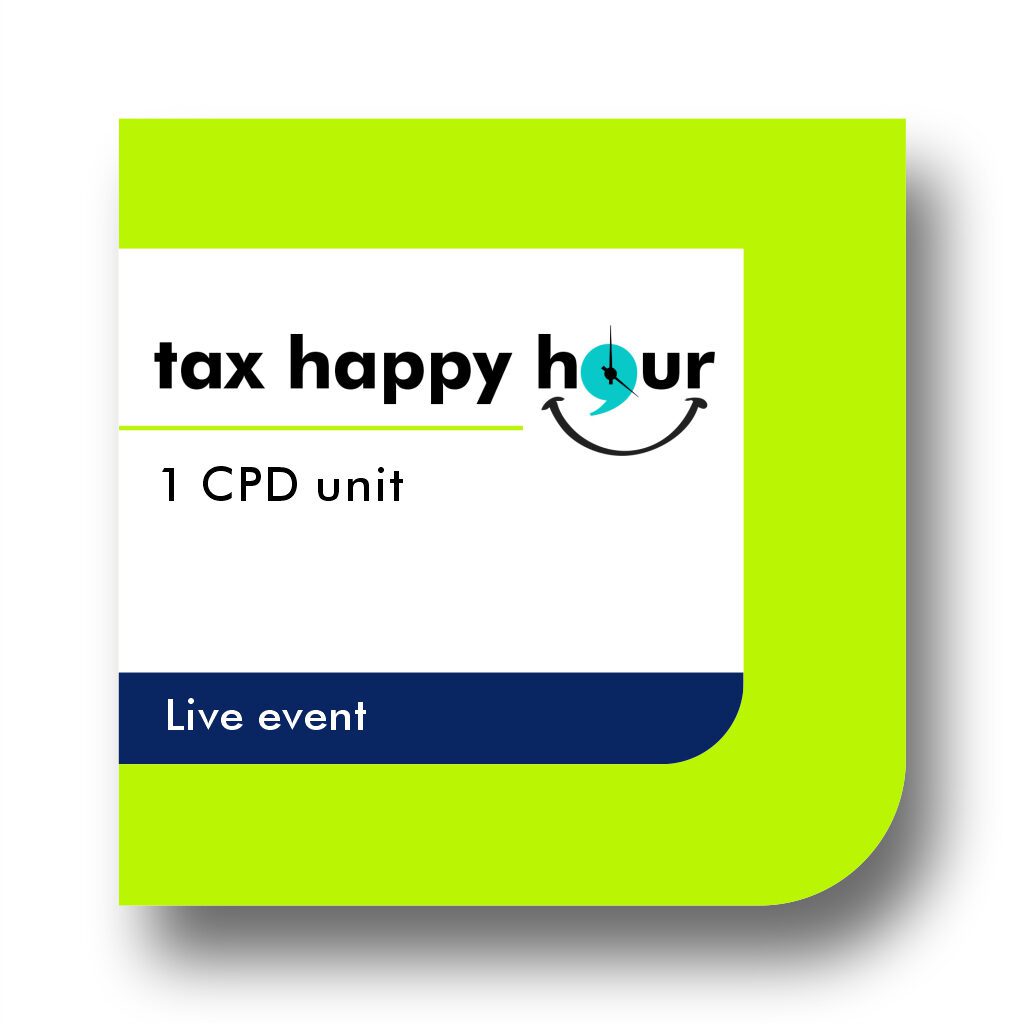 Tax Happy Hour – 24 August 2022
Whilst this Tax Happy hour discussion will contain certain technical content, the discussion will primarily focus on interesting practical examples. August 2022
SAIBA Academy brings your Practice Support for accountants in Practice in the format of a Tax Happy Hour event.
Date: 24 August 2022
Time: 16:00-17:00
Managing disputes with SARS is an important role of the Registered Tax Practitioner. In the August Tax Happy hour we will discuss Tax Dispute Resolution from a practical as well as a technical perspective.
Our discussion will include the following:
How to prevent disputes with SARS

Role of formal tax opinions
Importance of detailed working papers supporting tax positions taken
Using Voluntary Disclosure Programme to correct non-compliance

Managing SARS Requests for Information and SARS Audits
Managing penalties

Understatement Penalties
Late Payment Penalties
Underestimation Penalties

Lodging objections:

Timelines
Proposed format with reference to specific examples

Managing an Appeal
Participating in the Alternative Dispute Resolution Process
Referral to courts – Special Court, High Court and Appeal Court.
Please join us for this highly informative and practical session.
Information
Date: 24 August 2022
Time: 16:00-17:00
Online Stream: Select REGISTER NOW and obtain a link to watch the event live-streamed from within your SAIBA Academy online profile.
Price
The event is free to attend
Presenter
Johan Heydenrych
Johan Heydenrych CA(SA), M.Com(Tax) – Kreston South Africa