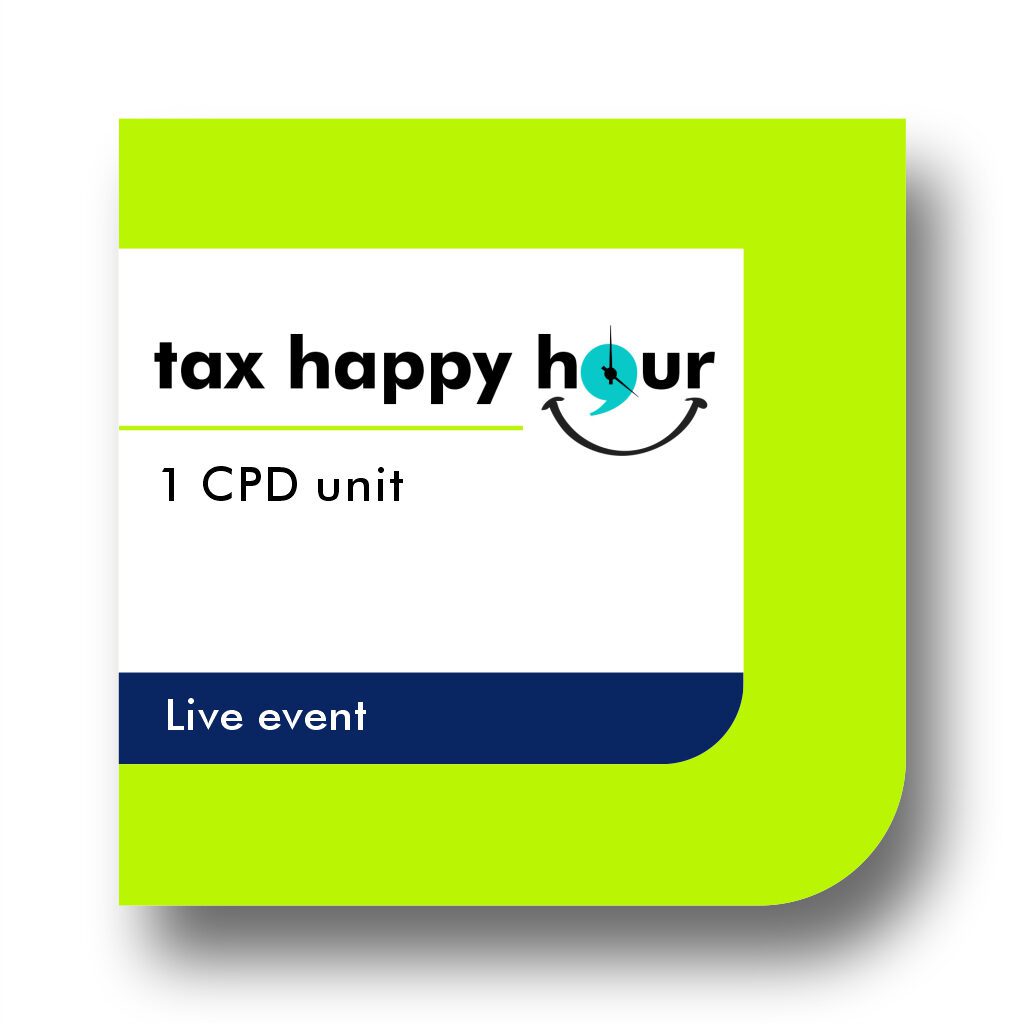 Tax Happy Hour – 22 March 2023
Whilst this Tax Happy hour discussion will contain certain technical content regarding  understatement Penalties, the discussion will primarily focus on interesting practical examples. March 2023.
Overview
As a general rule, SARS imposes Understatement Penalties whenever it believes that taxes have been underpaid.
Three SARS penalties landmark cases delivered by the Higher Courts in the period November 2022 to February 2023 have curtailed the powers of SARS dramatically in so far as Understatement Penalties are concerned.
In the March 2023 Tax Happy Hour, we will consider the case law as well as SARS Interpretation with regards to Understatement Penalties and consider how to use the judgements to the best advantage of our clients.
Please join us for this highly informative and practical session.
Information
Format: Recording of Online event
CPD: 1 unit/hour
Recording: Loaded to your CIBA Academy profile if you registered prior to the event date (Available under My Courses)
Pricing
This is a free event
Content/Topics
Section 222 and 223 of the Tax Administration Act
CSARS vs Coronation Investment Management SA (Pty) Ltd
CSARS vs Thistle Trust
Lance Dickson Construction CC vs CSARS
How to register (How to gain access to the event)
Select the Register Now button.
After registration
After successful registration, the event will be listed as a course under your SAIBA Academy profile. Login, My Dashboard, My Courses. Select start next to: Tax Happy Hour – 22 March 2023.
Presenter
Johan Heydenrych CA(SA), M.Com(Tax)
Kreston South Africa
Johan completed his B. Com (Accounting) (Hons) cum laude and was awarded "Best student in Audit 700". He has been offering specialised taxation services since 1991 across all industries. Johan was a tax partner at KPMG from 1997 to 2020 and is currently a partner in the Kreston SA network specialising in taxation. Johan is well-known for his expert presentation skills and entertains the audience with his extensive experience and stories.
CIBA Academy Support
Login to CIBA Academy
Select My Dashboard
Select Submit a Ticket to log a new query