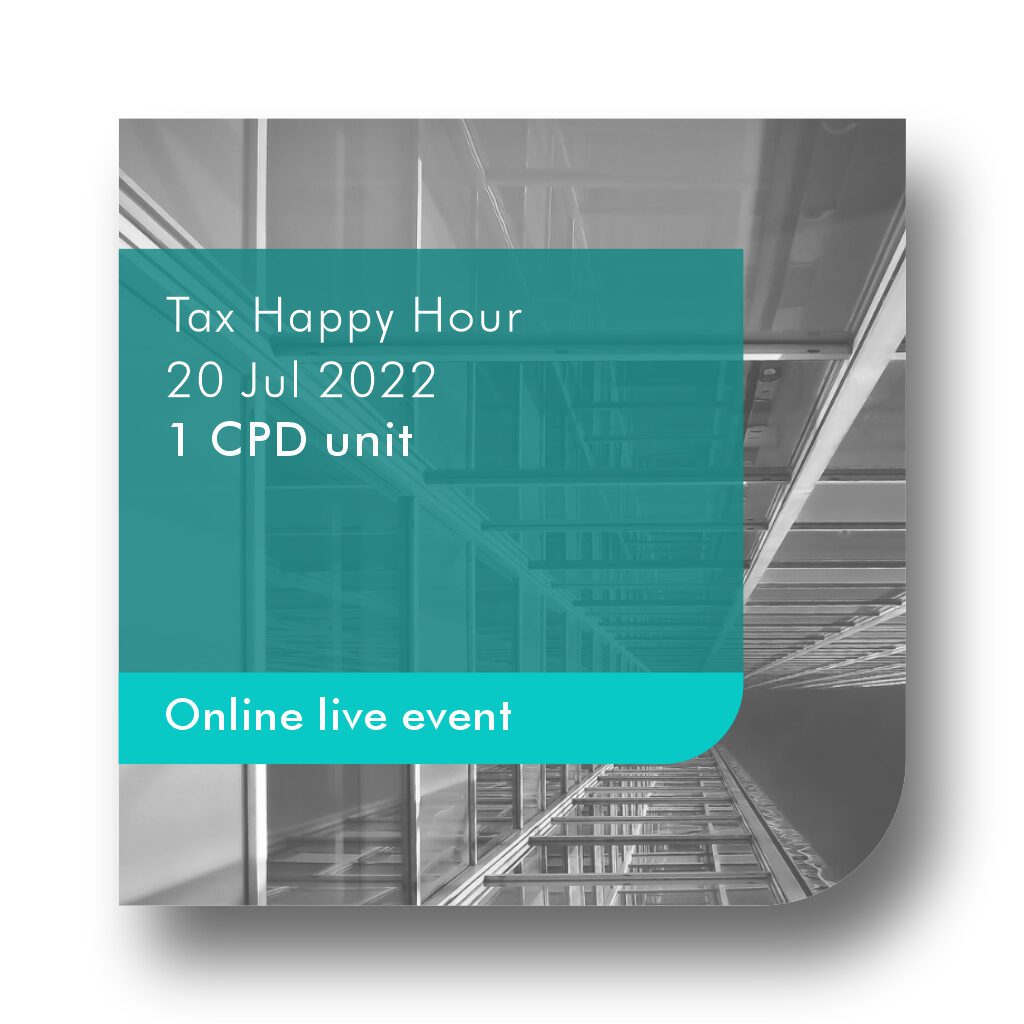 Tax Happy Hour – 20 July 2022
Whilst this Tax Happy hour discussion will contain certain technical content, the discussion will primarily focus on interesting practical examples. July 2022
Clients are looking for accountants that can help them structure their remuneration packages. Higher tax rates and increased cost of living is making remuneration structuring a service in high demand.
Increase your share of fees by providing this service to clients.
In the July Tax Happy Hour we will inter alia discuss the following:
What is Total Cost to Company "TCC".
What is salary sacrifice and is it permissible.
What is an Employee Benefit Form and how can it be implemented.
Which benefits can be included in a Total Cost to Company structure and which benefits cannot be included. We will inter alia discuss the following:

Company Cars and Car Allowances
Fuel cards
Company credit cards
Pool Cars
Use of company assets
Relocation Costs
Bursaries
Subsistence allowances
Cell phones
Home office
Information
Date: 20 July 2022
Time: 16:00-17:00
Online Stream: Select REGISTER NOW and obtain a link to watch the event live-streamed from within your SAIBA Academy online profile.
Price
The event is free to attend
Presenter
Johan Heydenrych
Johan Heydenrych CA(SA), M.Com(Tax) – Kreston South Africa