Tax Ethics and Standards 2020
A practical overview of Ethics. May 2020.
WHAT YOU WILL LEARN
After attending this webinar you will be able to:
Have an understanding of how ethics works
Know what the responsibilities and obligations are of business accountants when facing ethical dilemmas.
DESCRIPTION
The accounting and tax profession has faced many challenges in the last few years, to which we need to respond with a reflective assessment of our personal, professional and business ethics, as well as understanding the conflicts and ethical dilemmas we face on a daily basis.
In this 2 part series of webinars we will gain an understanding of how ethics works by considering practical examples and case studies. Our focus will be on what our responsibilities and obligations are and what actions should be taken by tax professionals when facing ethical dilemmas.
Join Caryn Maitland in these sessions that will provide a practical overview of Ethics and unpack the guidance that should be applied when faced with ethical dilemmas.
PRICE
The following pricing apply:
Ad hoc: R575.00
Subscription: Included for free in Accountant in Practice plus Tax package.
CONTENT
Part 1
What does "ethics" mean?
What challenges are facing our profession?
What guidance is given in the SAIT Code of Professional Conduct?
When will a professional be considered independent?
Part 2
What key concepts in the Code of Professional Conduct should be applied by tax professionals?
What is NOCLAR and when will it be relevant?
What does the law say about Ethics?
What is the difference between "Professionalism" and "Commercialism"?
REQUIREMENTS
There are no preconditions for this course.
Moderate level.
Recorded webinar made available on a specified date
PRESENTER
Caryn Maitland CA(SA)
Caryn Maitland is a Chartered Accountant (SA). She has been a member of IRBA as a registered auditor and accountant since 2002.
Caryn has lectured Auditing and Accounting at various institutions and has conducted independent workshops and seminars for professional accountants since 2006 on various topics.
Caryn has presented on the national tour for the annual Legislation Update with ProBeta Training (Pty) Ltd in 2014 and 2015, as well as on the FASSET national tour for the Tax Administration Act in 2014.
ADDITIONAL MATERIAL
By attending this webinar, you will be provided with:
– Summarised slide presentation.
– Reference documents and / or course material where available.
– Access to a technical knowledge base.
– Recorded webinar that includes an expert presenter and participant interaction.
Additional Course Information
| | |
| --- | --- |
| Category | Tax |
| Accredited | SAIBA |
| Verifiable CPD Hours | 5 |
| Non-verifiable CPD Hours | N/A |
| Effort | 5 hours |
| Duration | 5 hours |
| Format | Webinar |
| Level | Moderate |
| Assessment | Yes |
| Study Material | No |
| Course Date | 20 August, 2020 |
Business Accountant (SA)
Business Accountants in Practice (SA)
Certified Business Accountant (SA)
Certified Financial Officers (SA)
This event is included in the following subscription packages: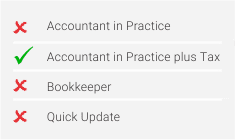 If you are not a subscriber, you need to purchase the event as a stand-alone event or subscribe to a SAIBA subscription package.
Subscribers pay less for their CPD points.
SAIBA offers 4 subscription packages that provides access to everything to run a successful accounting and tax practice.

Pay a small monthly amount and gain access to monthly webinars covering ethics, financials, reporting, audit and assurance, working papers, law, technology, management topics, and tax.