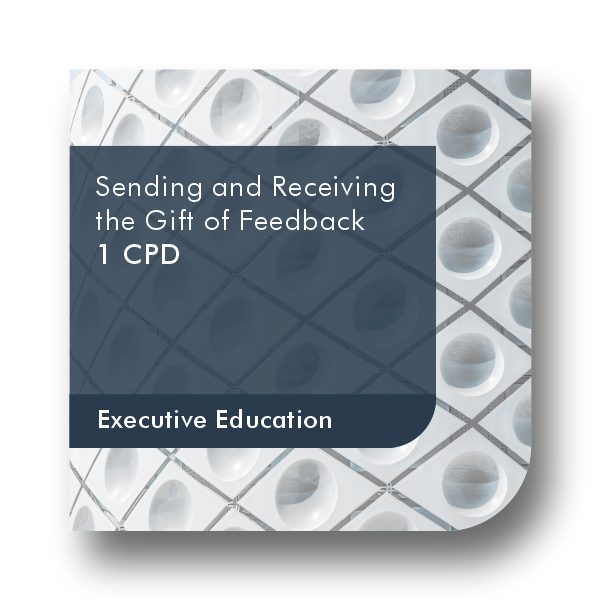 Sending and Receiving the Gift of Feedback (AICPA event)
This course will provide strategies to give and accept feedback graciously, and provide non-offensive feedback and constructive criticism
What you will learn
After attending this program you will be able to:
Identify the three types of feedback and when to use each.
Identify the barriers and blind spots in receiving feedback
Recognize how emotions turn feedback into a battle
Description
In our daily professional and personal lives, we are constantly giving and receiving feedback. Feedback is essential to our overall personal and professional development. However, the perception of feedback tends to make the receiver very defensive and the sender seem abrasive.  This course will provide strategies to give and accept feedback graciously, and provide non-offensive feedback and constructive criticism that encourages the person to work on their opportunities with enthusiasm and empowerment. 
About AICPA
The Association of International Certified Professional Accountants (the Association) is the most influential body of professional accountants, combining the strengths of the American Institute of CPAs (AICPA) and The Chartered Institute of Management Accountants (CIMA) to power opportunity, trust and prosperity for people, businesses and economies worldwide. AICPA & CIMA represent 689,000 members, students and engaged professionals in public and management accounting and advocates for the public interest and business sustainability on current and emerging issues.
In 2012, AICPA & CIMA established the Chartered Global Management Accountant (CGMA) designation to provide members with a new level of resources and recognition.
Price
Ad hoc normal price: R1330.00 incl. VAT incl. CIBA member price: R998.00 incl. VAT.
This is a digital product. You will have access to the content for 365 days after purchase date.
Requirements
There are no preconditions for this course. Moderate level. Recorded webinar made available on a specified date
Presenters
Peter Margaritis
Peter Margaritis, CPA, is a keynote speaker, communication strategist, and improv virtuoso. Peter is the author of two books, Improv Is No Joke: Using Improvisation to Create Positive Results in Leadership and Life and Taking the Numb Out of Numbers: Explaining and Presenting Financial Information with Confidence and Clarity.
SAIBA Academy Support
Login to SAIBA Academy
Select My Dashboard
Select Submit a Ticket to log a new query