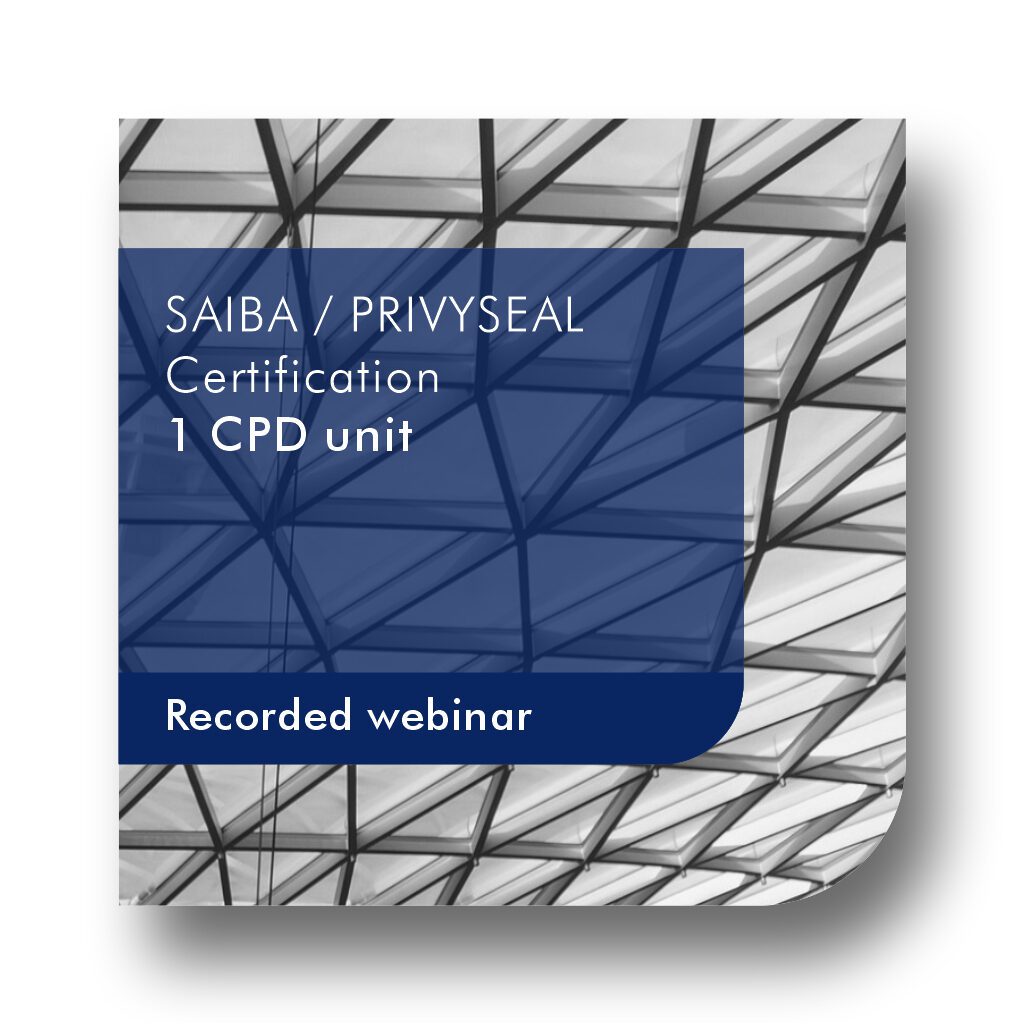 SAIBA/PRIVYSEAL Certification
An overview on how to use your SAIBA/Privyseal Certificates. October 2021
WHAT YOU WILL LEARN
After attending the event you will be able to:
How to use your SAIBA/Privyseal Certificates
How to verify your certificates
How to access your SAIBA/Privyseal certificate report
OVERVIEW
We have subscribed to the PrivySeal Digital Accreditation Service to provide you with real-time digital credentials, to showcase your SAIBA membership and status as an approved accountant or finance professional. We believe this will benefit SAIBA by helping us to protect our Brand, Membership and Intellectual Property.
INFORMATION
Date: 6 October 2021
Time: 08:00-09:00
Online Stream: Select REGISTER NOW and obtain a link to watch the event live-streamed from within your SAIBA Academy online profile.
Contact: 012 643 1800 or lbeetge@saiba.org.za.
AGENDA
SAIBA representative (Wendy Mutshena)
Privyseal (Stephen Logan)
Q & A
Closing
PRICE
The event is free to attend for all SAIBA Members
PRESENTER
Wendy Mutshena – Membership Manager SAIBA
Stephen Logan – CEO Privyseal
HOW TO REGISTER
Select the REGISTER NOW button.
After successful registration, information regarding the event will be within the Onboarding of new members – Practice Start Up Session course.
To access the information select MY DASHBOARD and then MY COURSES.
Please contact your PPC or membership@saiba.org.za should you have any queries.