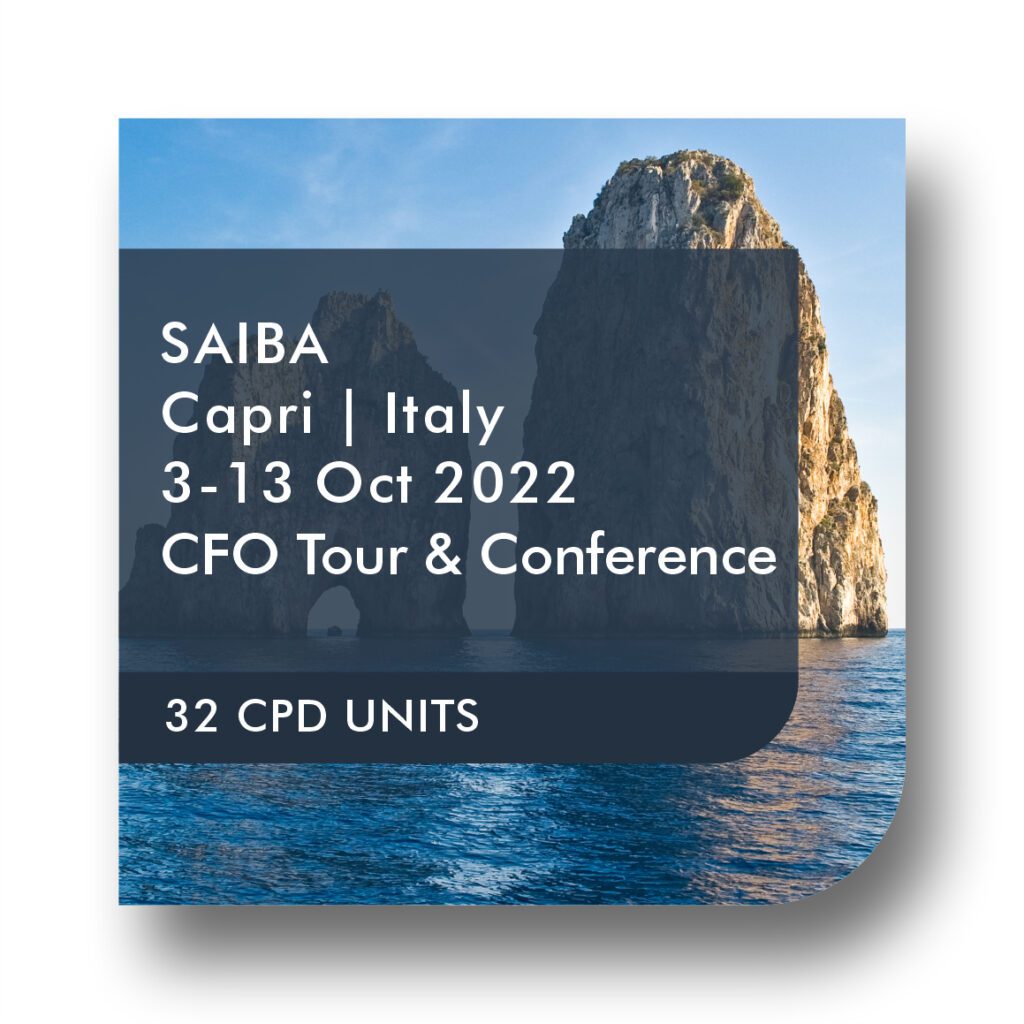 SAIBA - Capri | ITALY | 3-13 Oct 2022 CFO Tour and Conference (Single Delegate Deposit, Single Room)
Join us when we visit captivating Capri and network with international CFOs.
Detail information is available on the brochure here.
Price
R55,400.00 per single delegate rate (including the R20,000.00 deposit per delegate)
By reserving the one seat when you select the Register Now button, you will be charged the non-refundable R20,000.00 deposit, for a single delegate rate. You will have your own accommodation (room). Final payment of the remaining balance of the Tour fee will be paid before 31 Aug 2022.
Terms and conditions apply. Registration serves as acceptance of the terms and conditions.
Final payment
You will receive an invoice to settle the final payment due.