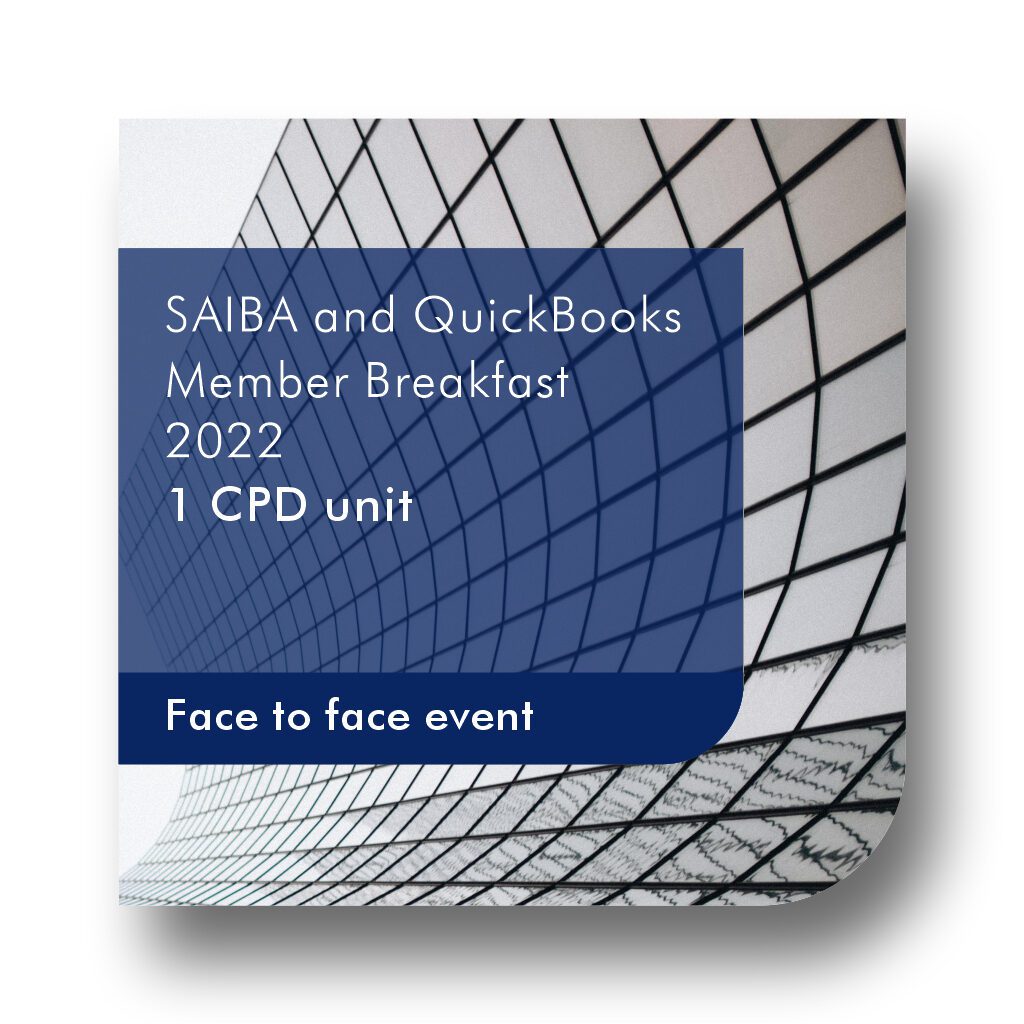 SAIBA and SAGE Member Lunch 2022
Join us at the SAIBA and Sage Members lunch to discuss data insights and technology. July 2022

What you will learn
This event will showcase live demonstrations by SAGE and interesting speakers to help you learn more about SAGE.
Description
Join us at the SAIBA and SAGE Members lunch on the 19 July 2022 to discuss data insights and technology.
Remember how they said AI would take our jobs? They were wrong.
The event will explore how you can leverage technology to move beyond core accounting.
We will demonstrate:
Automating data input
Review, analyze and predict financial data
Get Financials out in 5 minutes
The data insights we expected from technology are available to you now.  It's not just the numbers, it's what they mean for the future of your client's business.
You will hear from experts on how various tools can optimise your SAGE software so that you can provide better service and more value to your clients.
Price
The following pricing apply: 
19 July 2022
11:00am-13:309m
Venue – Bryanston Country Club
Presenters
Pierre Badenhorst – Accountants and Small Partner Director at SAGE