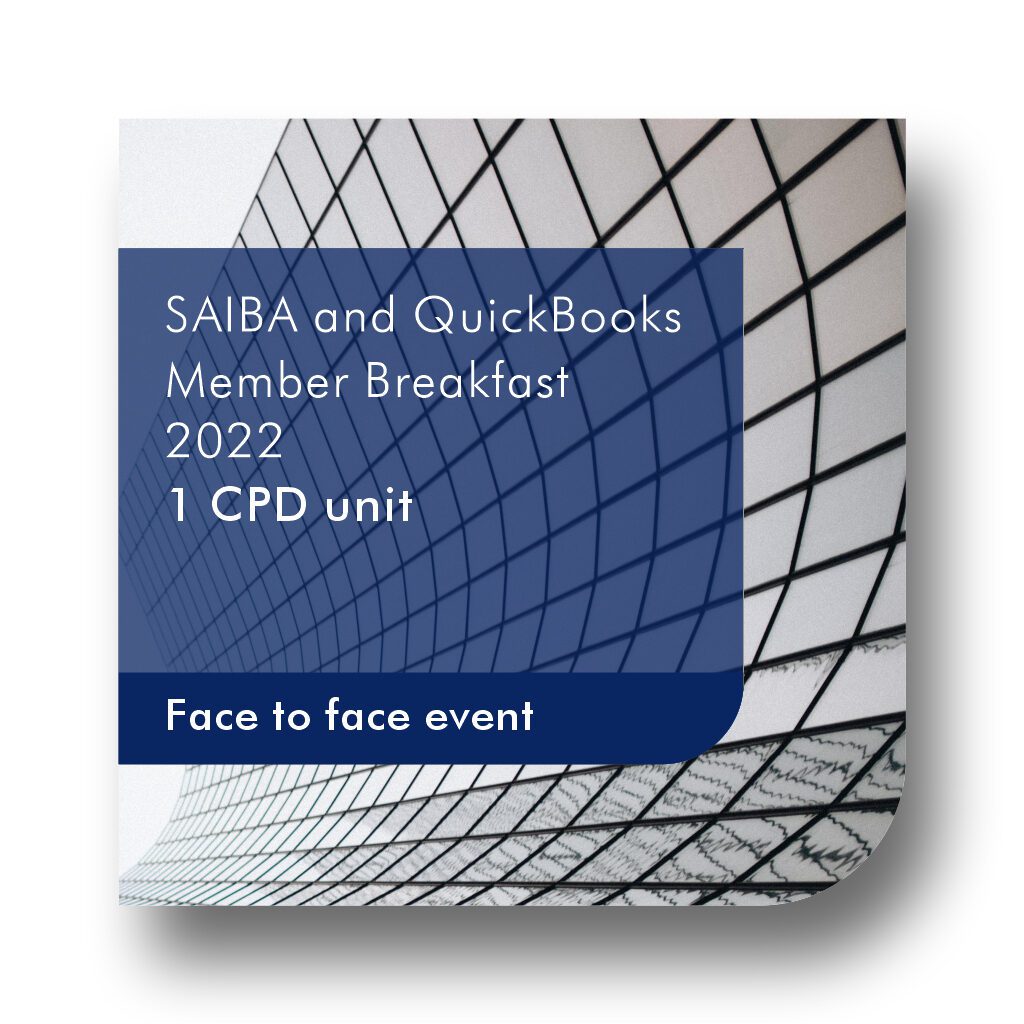 SAIBA and QuickBooks Member Breakfast 2022
Why become QuickBooks certified and how to market your practice using QuickBooks. March 2022

What you will learn
Learn how to get QB certified
Show clients how skilful you are with certification badges you can market on your social media
Description
SAIBA is inviting you to come and enjoy breakfast with QuickBooks to learn about getting Certified. This will create major advantages for you within your business and give you the competitive edge in marketing. The morning will be filled with expert speakers, QuickBooks stakeholders and demo sessions with free gifts.
Breakfast will be provided with hot drinks
Ample parking is available
All COVID protocols will apply
Registration opens at 07h30.
Price
The following pricing apply: 
Content
Study unit 1
Video of QuickBooks New Features by Amanda Newton, Sales and Marketing Lead, Intuit QuickBooks.
Study unit 2
Why become QuickBooks certified and how to market your practice using QuickBooks – Nadine Chetty and Lauren du Plooy
Study unit 3
Q&A Session:  Nadine Chetty, Lauren du Plooy and Jono Williams
Date and Time
17 March 2022
08:00-10:00am
Venue – Bryanston Country Club
Presenters
Amanda Newton – Sales and Marketing Lead, Intuit QuickBooks.
Lauren du Plooy – Director at Rae & Associates
Nadine Chetty – CoFounder of Ecomm Accounting Solutions
Jono Williams – National Sales Manager, QuickBooks