PSN Garden Route - Business Rescue as a turnaround
Business rescue as a turnaround for restructuring after the impact of Covid-19.
WHAT YOU WILL LEARN
By the end of this event members will:
Understand what Business rescue is and how it differentiates from Liquidation,
Be able to advise their clients in regard to the utilisation of business rescue as a tool to survive financial difficult times,
Understand what they need to do to become a business rescue practitioner and a guideline regarding the fees,
Understand the possibilities of different types of financial investigations and work that can be done  on behalf of business rescue practitioners,
Obtain settlements with SARS within the parameters of a business rescue process,
Obtain compromise with creditors of clients,
Be able to decide if you should obtain a SAIBA Business Rescue License.
DESCRIPTION
Business rescue provides an alternative option for saving a company teetering on the brink of insolvency, that of a fresh start, and needs to be considered by all those involved with the failing entity.
How it effects your Practice:
The Companies Act no 71 of 2008 allows accountants to become Business Rescue Practitioners, opening up a new revenue stream for your business.
How it effects a Business Accountant in commerce:
Having knowledge of the new restructuring dispensation is essential as most companies may be exposed to business rescue at various levels due to the economy being placed under pressure by the Covid 19 pandemic.
George Nell a senior business rescue practitioner who has taken appointments in more than 120 projects will address members on business rescue proceedings in general, and the pros and cons of business rescue.
INFORMATION
Date: Thursday, 3 December 2020
Time: 15:30 for 16:00 – 19:00
Zoom link provided once you have registered.
Contact person – Danyca Wallis – 072 933 0519 or Ettean Smit- 072 427 1716
Sponsored by SmartPractice (Pty) Ltd
HOW TO REGISTER
Select the REGISTER NOW button.
After successful registration access the information by selecting MY DASHBOARD and then MY COURSES.
The event will be listed under the heading: PSN – Garden Route – Business Rescue as a turnaround
Please contact your PPC or cpd@saiba.org.za should you have any queries.
PRICE
This event is free for Saiba members
CONTENT
Business Rescue proceedings in general.
Business Rescue time frames.
The position of SARS in a business rescue.
Moratorium on legal actions.
Discharge of debt and claims in terms of section 154.
Questions, and answers to speaker.
CPD
1 Point
How to obtain your CPD certificate:
Attend the event and obtain the code after the presentation.
Log into your SAIBA Academy profile and click on the event.
Within the Quiz section insert the code that will be provided after the presentation.
Contact cpd@saiba.co.za should you have any queries.
REQUIREMENTS
There are no preconditions for this course.
Moderate level.
Recorded webinar made available on a specified date
PRESENTER
George Nell
George Nell is an attorney (31 years in practice) who has worked and specialised in the field of distressed companies both as liquidator, commercial attorney, and Senior business rescue practitioners. He has completed his LLM degree in commercial law, compromises, and international cross-border insolvencies in 1997 at the University of Pretoria and has taken appointments as business rescue practitioner in more than 120 projects. He does regular media appearances as a commentator on business rescue and likely more specifically on the SAA matter, he is a trusted voice in a world of turnaround and restructuring, both public and private sector organisations interesting him with both to represent and assist them.
ADDITIONAL MATERIAL
By attending this webinar, you will be provided with:
Summarised slide presentation.
Reference documents and / or course material where available.
Access to a technical knowledge base.
Additional Course Information
| | |
| --- | --- |
| Category | Practice Management |
| Accredited | SAIBA |
| Verifiable CPD Hours | 1 |
| Non-verifiable CPD Hours | N/A |
| Effort | 2 hours |
| Duration | 2 hours |
| Format | Webinar |
| Level | Moderate |
| Assessment | No |
| Study Material | No |
| Course Date | 3 December, 2020 |
Members
Potential new members
Accountants in practice
Business owners and decision makers
This event is included in the following subscription packages: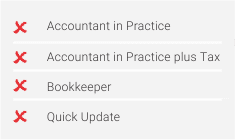 If you are not a subscriber, you need to purchase the event as a stand-alone event or subscribe to a SAIBA subscription package.
Subscribers pay less for their CPD points.
SAIBA offers 4 subscription packages that provides access to everything to run a successful accounting and tax practice.

Pay a small monthly amount and gain access to monthly webinars covering ethics, financials, reporting, audit and assurance, working papers, law, technology, management topics, and tax.