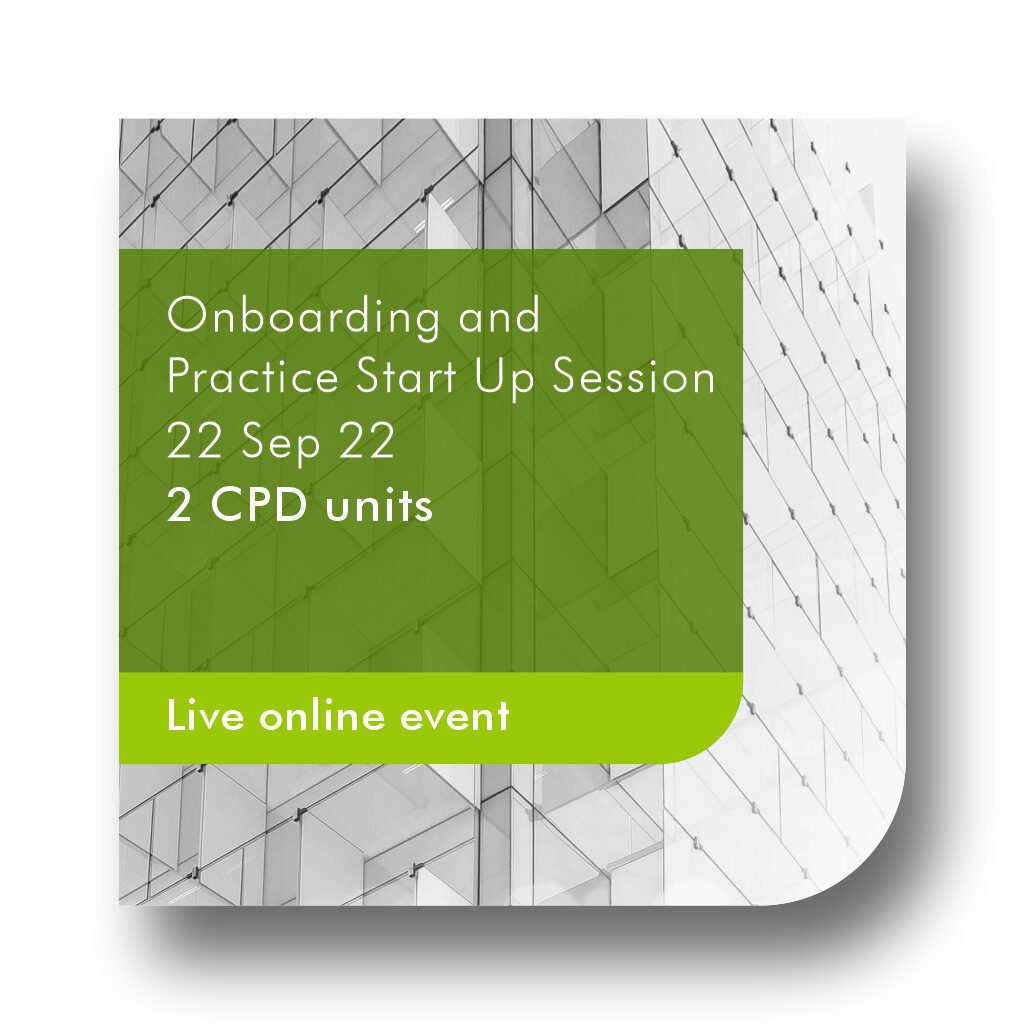 Onboarding and Practice Start Up Session – 22 September 2022
Onboarding online event for new members, including a presentation about how to start up your own practice and the SAIBA resources available. September 2022.
What you will learn
After attending the event you will:
Know how to access and utilize all available resources SAIBA offers
Understand what is required to start and run a successful accounting practice
Develop a business plan for you or your clients
Overview
As a new or prospective Business Accountant in Practice (SA) you are thinking of starting your own accounting practice. It is a daunting prospect and one that requires a lot of thought and planning.
We want to see you become the best "Accountant-in-practice" you can be.
That is why we developed an Onboarding Induction event for newly qualified members to help you make the jump and start your own practice, whether full time or part time.
Information
Date: 22 September 2022
Time: 09:00-12:00
Online Stream: Select REGISTER NOW and obtain a link to watch the event live-streamed from within your SAIBA Academy online profile.
Contact: 012 643 1800 or lbeetge@saiba.org.za.
Agenda
Welcome notes by (Wendy Mutshena )
SAIBA resources for members (Nicolaas Van Wyk)
Business plan (Russel Ngobeni)
SAIBA Academy resources – Ilana de Jager
Marketing tips on how to elevate your practice and how to use your license to promote your business – Cara-Ann Potgieter
Q & A
Closing
Price
The event is free to attend.
Presenters
Welcome Notes – Wendy Mutshena
SAIBA Resources for members – Nicolaas van Wyk
SAIBA Academy resources – Ilana de Jager
Marketing Tips – Cara-Ann Potgieter
How to register
Select the REGISTER NOW button.
After successful registration, information regarding the event will be within the Onboarding of new members – Practice Start Up Session course.
To access the information select MY DASHBOARD and then MY COURSES.
Please contact your PPC or  lbeetge@saiba.org.za. should you have any queries.