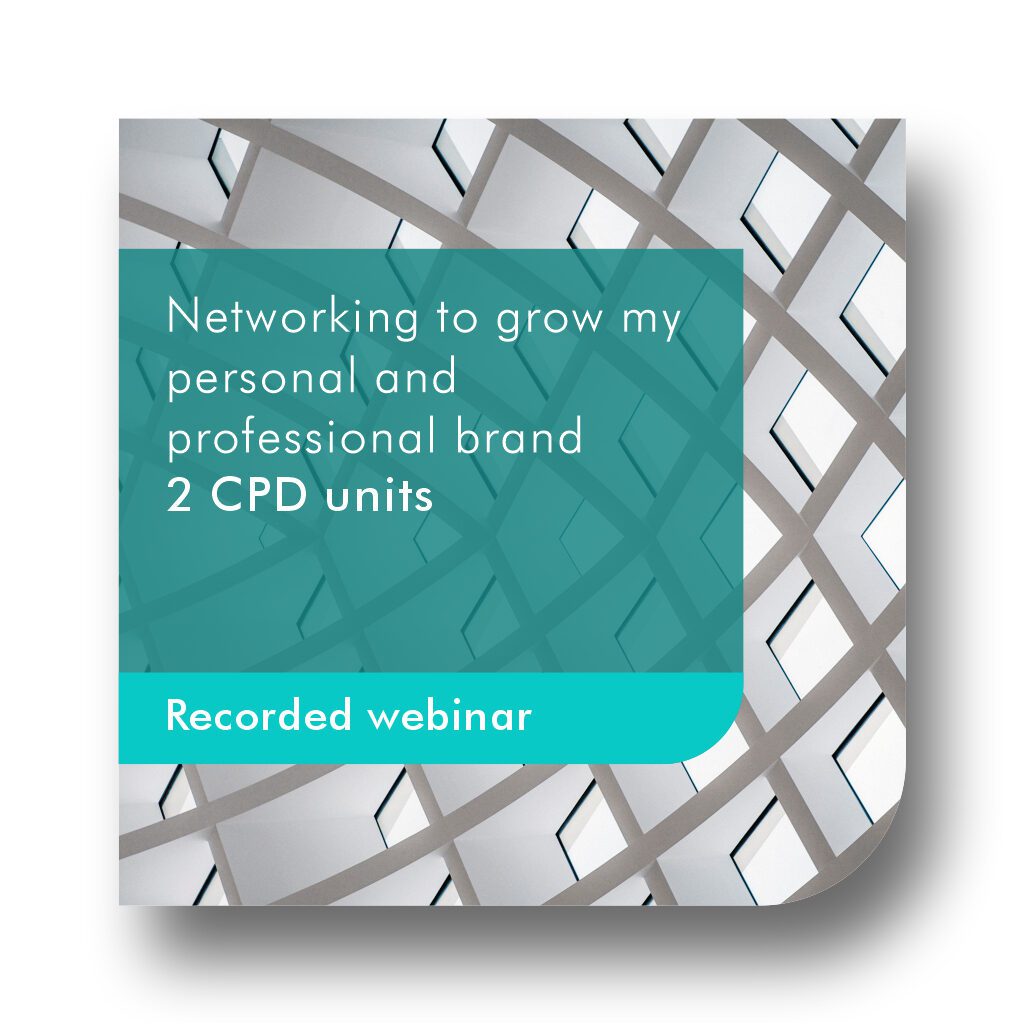 Networking to grow my personal and professional brand
To give attendees insights and ideas that will enable them to expand their businesses through networking. November 2021
WHAT YOU WILL LEARN
By the end of this event the attendee should understand:  
Get i

nsights into winning new business from clients;

Know and be able to apply networking techniques that have stood the test of time;

Understand personal essentials and how overlooking them will negatively affect their networking.

Understand how to overcome inertia and develop a win-win approach to your networking.

Understand the power of questions and which questions are guaranteed to deliver the best results.
DESCRIPTION
A professional career cannot be grown in isolation! Purposeful professional networking is an important part of career growth. It helps to build a good reputation and long-lasting mutually beneficial relationships. 
Other benefits of networking include gaining support from peers, getting new opportunities, accessing new ideas, career advancement, and boosting confidence, just to name a few. 
PRICE
The following pricing apply:
Ad hoc: R475 for this webinar
Subscription: N/A
CONTENT
Study unit 1
What is networking? 
Study unit 2
Networking techniques that have stood the test of time. 
Study unit 3
How to win new business from clients. 
Study unit 4
Overcoming inertia. 
Study unit 5
How personal essentials affect your networking!  
Study unit 6
The power of questions. 
REQUIREMENTS
There are no preconditions for this course.
Moderate level.
Recorded webinar made available on a specified date
PRESENTER
Mark Lloydbottom, FCA
Mark Lloydbottom, FCA is acknowledged as a futurist who specialises in management planning, strategy, and profit improvement for accounting firms. His programs and consulting are based on over 30 years experience as a practitioner and consultant. He has worked with professional service firms and accountancy institutes and associations throughout Europe, North America, and Africa.
SAIBA ACADEMY SUPPORT
Go to HTTPS://SAIBA.ACADEMY/LOGIN/
Login
Select MY DASHBOARD
Select SUBMIT A TICKET to log a new query
ADDITIONAL MATERIAL
By attending this webinar, you will be provided with:
– Summarised slide presentation.
– Reference documents and / or course material where available.
– Access to a technical knowledge base.
– Recorded webinar that includes an expert presenter and participant interaction.