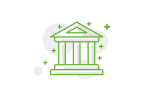 Monthly Tax Update – March 2021
A summary of the most recent and relevant tax updates. Mar 2021
WHAT YOU WILL LEARN
After attending this webinar you will be:
Up to speed with the latest changes in tax legislation.
Outline the key aspects of recent SARS documents published such as ruling, interpretation notes, notices, etc.
Advise clients as to the latest tax amendments.
Train your staff to prepare tax returns in line with the latest amendments.
Issue a newsletter to your clients informing them about relevant tax law, rulings, notes, judgments, and developments in tax law.
Develop new tax structures for clients.
Adjust your tax working procedures.
DESCRIPTION
Does it feel like the tax rules are changing by the minute and that it's difficult to keep abreast of changes? It's crucial for tax professionals to be informed and well-rounded. Our monthly tax update webinars will save  you time and money. We sift through all the latest changes and amendments and present in an easy to understand summarised format. This saves you R10000 worth of effort each month.
The webinars are presented in conjunction with SAIT and The Tax Faculty and presents you with a recording of an expert presenter and recorded Q&A from practitioners just like you.
The focus of this webinar is on the 2021 Budget Speech. This was a Budget focused on big spending announcements and was heavily influenced by the need to shield citizens, businesses and the economy in general from the worst effects of the COVID-19 pandemic.
Join us for the webinar as we unpack the 2021 Budget Speech
PRICE
The following pricing apply:
Ad hoc: R475.00
Subscription: Included for free in Accountant in Practice plus Tax package.
CONTENT
Study unit 1
Some of the key aspects that we will cover in the March 2021 update include:
Further developments on the 2021 proposed tax amendments – travel allowance table and UIF ceiling.
Recent judgments including Medtronic International Trading SARL v CSARS (33400/2019) [2020] ZAGPPHC (15 February 2021).
Recent rulings and other SARS documents including ​updated Employers Guide to the AA88 Third Party Appointment Process.
Draft interpretation notes:

Draft IN 59 (Issue 2) – Tax treatment of the receipt or accrual of government grants.
Draft IN – Deductions in respect of improvements to land or buildings not owned by a taxpayer.
The webinar unpacks these developments in a practical and understandable way to assist you in understanding the full impact of these changes and developments on you, your employer and your clients.
REQUIREMENTS
There are no preconditions for this course.
Moderate level.
Recorded webinar made available on a specified date
PRESENTER
Prof Jackie Arendse
PhD MTP(SA) Chartered Accountant (SA)
After completing her training at Deloitte and qualifying as a CA (SA), Jackie was Group Financial Accountant for a top-100 listed company before moving to academia where she has authored, lectured and researched on all aspects of tax for more than 20 years.
Jackie has presented tax seminars and webinars to tax practitioners and businesses around the country for many years and has authored numerous books, articles and publications in the field of taxation including Silke on South African Income Tax. She is the managing author of Silke on Tax Administration, published by LexisNexis and updated annually.
ADDITIONAL MATERIAL
By attending this webinar, you will be provided with:
– Summarised slide presentation.
– Reference documents and / or course material where available.
– Access to a technical knowledge base.
– Recorded webinar that includes an expert presenter and participant interaction.