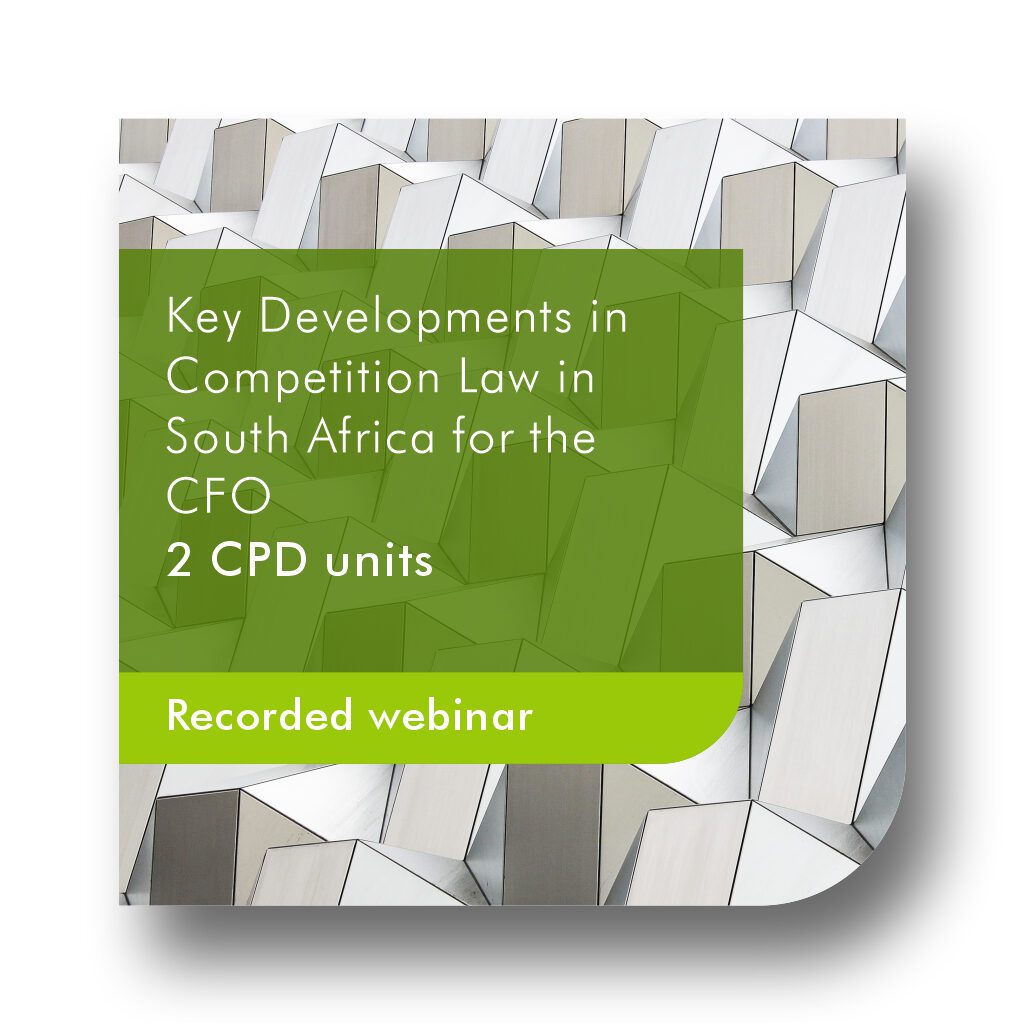 Key Developments in Competition Law in South Africa for the CFO
Listen to a discussion on how to navigate the risks involved, and enforce compliance and delves into Merger Control and the Competition law in Digital Markets. March 2022
DESCRIPTION
You are invited to join our upcoming executive CPD event, where Michael-James Currie will take us through the Key Competition Law Developments in South Africa for CFOs.
He will discuss how to navigate the risks involved, and enforce compliance and delves into Merger Control and the Competition law in Digital Markets.
This complimentary event will elevate your Competition Law knowledge.
PRICE
The following pricing apply:
Free to SAIBA Members
CONTENT
1. Enforcement Risks and Compliance
2. Merger Control: The role of public interest and foreign direct investment rules.
3. Amendments to the abuse of dominance provisions with particular focus on:
a. Price discrimination: and
b. Buyer power.
4. Competition law in Digital Markets
REQUIREMENTS
There are no preconditions for this event.
PRESENTERS
Michael-James Currie
Michael-James Currie, director at Primerio Law Incorporated – a pan African law firm – who specialises in competition and white-collar crime law across Sub-Saharan Africa. Michael-James is recognised by Best Lawyers as a leading competition law expert in South Africa, and also a Global Law Expert for competition law in Nigeria.
SAIBA ACADEMY SUPPORT
Go to HTTPS://SAIBA.ACADEMY/LOGIN/
Login
Select MY DASHBOARD
Select SUBMIT A TICKET to log a new query