ITR12 Tax Return For Individuals - Preparation And SARS EFiling
Learn how to prepare and file an ITR12 tax return for individuals on SARS eFiling. June 2020
WHAT YOU WILL LEARN
After attending this webinar you will:
Understand who is required to submit an ITR 12.
Learn how to prepare an ITR12 tax return for individuals
Know what you would need from an individual to complete their tax return
Learn how to file a tax return on SARS eFiling
Learn the ins and outs of eFiling regarding filing a tax return for individuals
Understand the issues relating to Individual Tax, like

when can an office expense be claimed,
deductions available against rental trade income,
treatment of annuity income and lump sums from employers
treatment of receipts as a beneficiary of a trust
treatment of disposal of capital asses
treatment of taxpayer's contributions to retirement funds
impact of donations
what rebates can be claimed by a taxpayer related to contributions to a medical aid as well as other medical costs incurred

Train your staff to prepare and file an ITR12 returns in line with the latest amendments.
Adjust your working procedures regarding filing an ITR12.
DESCRIPTION
This event contains information regarding Individual Taxpayers and a practical case study-based workshop where you will be navigated through the eFiling systems and useful tips and tricks shared along the way.
PRICE
The following pricing apply:
Ad hoc: R475.00
Subscription: Included for free in Accountant in Practice plus Tax package.
CONTENT
A practical case study on how to prepare and file an ITR12 tax return for individuals.
REQUIREMENTS
There are no preconditions for this course.
Moderate level.
Recorded webinar made available on a specified date
PRESENTER
Karen van Wyk CA(SA)
Karen Van Wyk is a chartered accountant. She has a passion for taxation and has lectured at a post-graduate level at the University of Johannesburg, the University of the Witwatersrand and the University of Pretoria. She has also been extensively involved in various initiatives of the South African Institute of Tax Professionals (SAIT) and the South African Institute of Chartered Accountants (SAICA). Karen is a regular presenter of advanced taxation face-to-face CPD sessions and webinars and enjoys interacting with tax and accounting professionals.
ADDITIONAL MATERIAL
By attending this webinar, you will be provided with:
– Summarised slide presentation.
– Reference documents and / or course material where available.
– Access to a technical knowledge base.
– Recorded webinar that includes an expert presenter and participant interaction.
Additional Course Information
| | |
| --- | --- |
| Category | Tax |
| Accredited | SAIBA |
| Verifiable CPD Hours | 4 |
| Non-verifiable CPD Hours | N/A |
| Effort | 4 hours |
| Duration | 4 hours |
| Format | Webinar |
| Level | Moderate |
| Assessment | Yes |
| Study Material | No |
| Course Date | 9 October, 2020 |
Business Accountant (SA)
Business Accountants in Practice (SA)
Certified Business Accountant (SA)
Certified Financial Officers (SA)
Tax Practitioners
This event is included in the following subscription packages: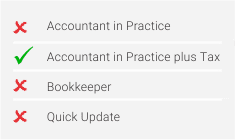 If you are not a subscriber, you need to purchase the event as a stand-alone event or subscribe to a SAIBA subscription package.
Subscribers pay less for their CPD points.
SAIBA offers 4 subscription packages that provides access to everything to run a successful accounting and tax practice.

Pay a small monthly amount and gain access to monthly webinars covering ethics, financials, reporting, audit and assurance, working papers, law, technology, management topics, and tax.