Independent Review Specialist
Become an Independent Review Engagement Specialist, attract more clients, get referrals from non-specialist accountants and diversify your income stream.
WHAT YOU WILL LEARN
To obtain the license you need to provide evidence of competence in the specialist area. This evidence is presented by passing an exam. The exam is set by an independent industry expert and accredited by SAIBA.
As a SAIBA licensed practitioner you will:
Be equipped with the necessary skills to fulfill their statutory duties in terms of section 30(7)(b) and regulation 29 of the Act and Regulations.
Be equipped with the necessary skills to apply standards of conduct, quality control and ISRS 2400 in performing an independent review.
Specialist work attracts higher fees, with higher profit margins.
DESCRIPTION
The Companies Act, 71 of 2008 requires certain companies to be audited and others to have their financial statements independently reviewed by an independent reviewer. An independent review is an alternative to the audit but still allows an opinion to be expressed on the financial statements. Independent reviews have to be performed in terms of the International Standard on Review Engagements 2400 by a qualified independent reviewer.
The Licence: Independent Review Engagements is a pre-requisite for a BAP(SA) to obtain CIPC recognition and registration as an independent reviewer and perform independent reviews.
PRICE
The following pricing apply: R2,500.00
Annual renewal fee from R1,500.00
The License does not form part of a subscription package.
Any recommended textbooks and webinars are an additional cost for your own expense.
CONTENT
The License includes the following 6 units. For a detailed list of the topics included in the 6 units click here.
Introductions and Definitions
Ethics and Quality
Accepting the Client
Performing the Engagement
Completing
Issue a Report
REQUIREMENTS
The entry requirements to enroll are as follows:
a BAP(SA) (SAIBA designation) OR an equivalent designation with another professional body equivalent at NQF level 7 plus SAIBA Associate membership together with
a minimum of 3 years of general accountancy experience.
Should you lack the 3 years of general accountancy experience you will have the following options:
Enroll manually by contacting content@saiba.org.za, but a certificate will NOT be issued upon completion (enrollment at the same price).
Apply for an exemption via our Educational Committee based on your practical experience (contact wendy@saiba.org.za). Should the committee approve your experience to be in line with the requirements for the BAP (SA) designation and you successfully obtain the BAP (SA) designation, you will be able to enroll and receive the certificate on successful completion. Should you lack the core subjects required to obtain a BAP (SA) designation, you can upskill and obtain your missing subjects (non-degree purposes). Read more here: https://saiba.academy/qualify/
ADDITIONAL MATERIAL
By enrolling in this exam preparation course, you will be provided with:
Reference to the recommended textbook
Knowledge assessments per study unit
Case study as final exam
CPD
The successful completion of the course contributes to 25 hours CPD of which 25% (6.25 hours) can be claimed as allocation towards your accounting CPD hours, based on SAIBA's CPD policy that CPD should be weighed according to different categories/topics.
Additional Course Information
| | |
| --- | --- |
| Category | Assurance |
| Accredited | SAIBA |
| Verifiable CPD Hours | 25 |
| Non-verifiable CPD Hours | N/A |
| Effort | 1 month |
| Duration | 1 month |
| Format | Self-study |
| Level | NQF Level 7 |
| Assessment | Yes |
| Study Material | Yes |
| Course Date | 1 February, 2020 |
Business Accountant in Practice (SA)
Certified Business Accountants (SA)
Certified Financial Officer (SA)
Practicing members of other professional bodies – additional R360 annual fee to become a SAIBA Associate. Join here.
This event is included in the following subscription packages: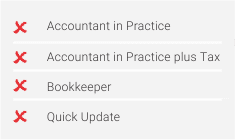 If you are not a subscriber, you need to purchase the event as a stand-alone event or subscribe to a SAIBA subscription package.
Subscribers pay less for their CPD points.
SAIBA offers 4 subscription packages that provides access to everything to run a successful accounting and tax practice.

Pay a small monthly amount and gain access to monthly webinars covering ethics, financials, reporting, audit and assurance, working papers, law, technology, management topics, and tax.