IFRS for SME - Illustrative Financial Statements
Providing an illustrative set of financial statements prepared under IFRS for small and medium-sized entities. November 2020.
WHAT YOU WILL LEARN
By the end of this event the participant should:
Understand the prescribed general standards of  Annual Financial Statements (AFS) presentation;

Understand the format and content of individual financial statements;

Understand the format and content of notes to the AFS; and 

Understand additional disclosure requirements.
DESCRIPTION
The purpose of this webinar is to bring the different Sections of the IFRS for SME's standard together and illustrate the principles in a set of annual financial statements, including revenue, income tax, financial instruments, business combinations and leases.
The IASB has provided a set of illustrative annual financial statements for SMEs. Various sections in the IFRS for SMEs also refer to certain minimum requirements that must be adhered to when preparing annual financial statements for an SME. This webinar summarises these principles.
PRICE
The following pricing apply:
Ad hoc: R475.00
Subscription: N/A.
CONTENT
Study unit 1
Definition of a complete set of AFS.
Study unit 2
Prescribed general standards of presentation. 
Study unit 3
Prescribed format and content. 
Study unit 4
Minimum disclosure requirements. 
Study unit 5
Illustrative set of AFS.
REQUIREMENTS
There are no preconditions for this course.
Moderate level.
Recorded webinar made available on a specified date
PRESENTER
Anton van Wyk  M.Com, CA(SA)   
Anton van Wyk is a chartered accountant and independent consultant in International Financial Reporting Standards (IFRS and IFRS for SMEs). As former subject head of Financial Accounting at various higher education providers (including the University of Johannesburg and Monash University South Africa), he has gained valuable insights into and understanding of the important principles underlying the International Financial Reporting Standards (IFRS).   
Anton is a well-known and popular presenter who has presented numerous IFRS updates for several accounting bodies across South Africa. He is known for his ability to simplify and highlight the most important principles contained in IFRS, whilst keeping the learning process enjoyable for attendees.  
ADDITIONAL MATERIAL
By attending this webinar, you will be provided with:
– Summarised slide presentation.
– Reference documents and / or course material where available.
– Access to a technical knowledge base.
– Recorded webinar that includes an expert presenter and participant interaction.
Additional Course Information
| | |
| --- | --- |
| Category | Accounting |
| Accredited | SAIBA |
| Verifiable CPD Hours | 2 |
| Non-verifiable CPD Hours | N/A |
| Effort | 2 hours |
| Duration | 2 hours |
| Format | Webinar |
| Level | Moderate |
| Assessment | Yes |
| Study Material | No |
| Course Date | 17 November, 2020 |
Business accountants in Practice (SA)
Bookkeepers
Accountants
Company secretaries
Registered auditors
Trainee accountants/ auditors
This event is included in the following subscription packages: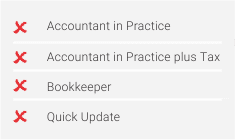 If you are not a subscriber, you need to purchase the event as a stand-alone event or subscribe to a SAIBA subscription package.
Subscribers pay less for their CPD points.
SAIBA offers 4 subscription packages that provides access to everything to run a successful accounting and tax practice.

Pay a small monthly amount and gain access to monthly webinars covering ethics, financials, reporting, audit and assurance, working papers, law, technology, management topics, and tax.