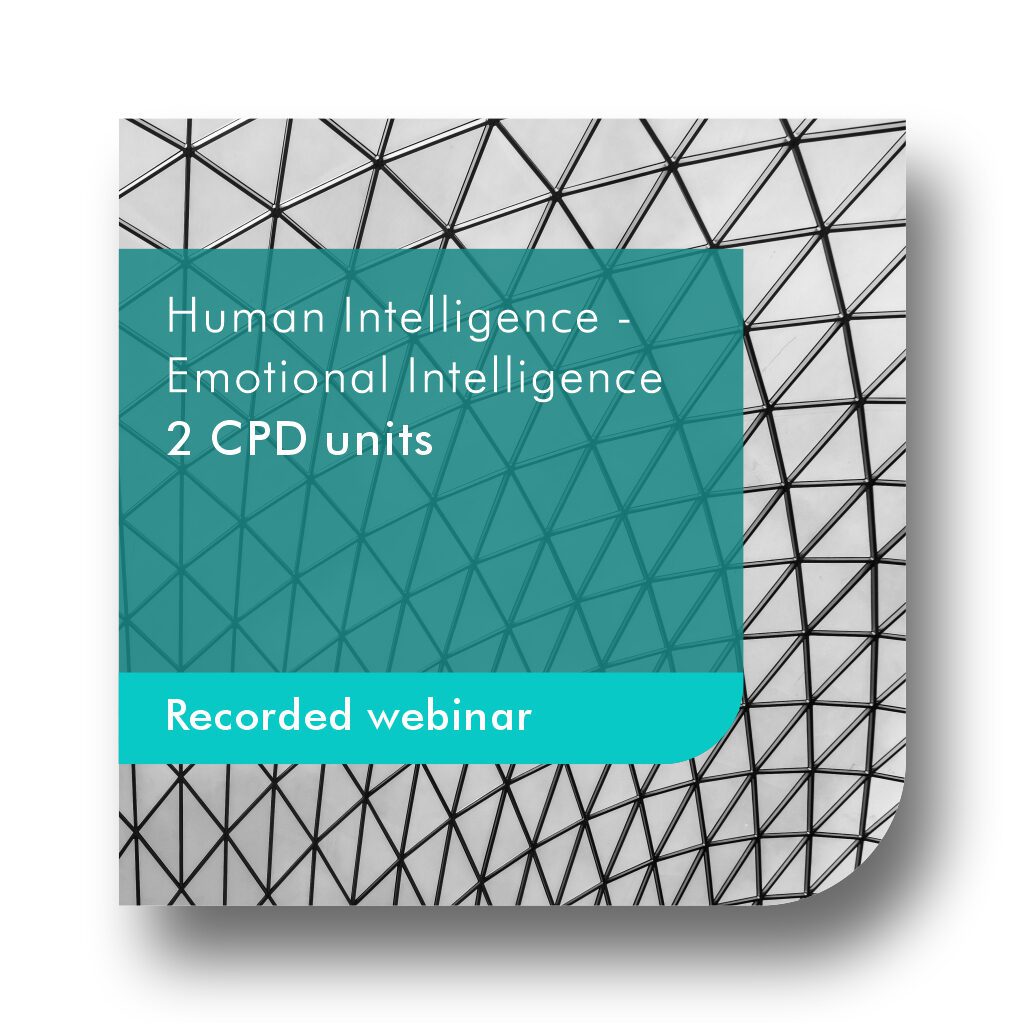 Human Intelligence – Emotional Intelligence
Get insight into emotional intelligence (EQ or EI) and consider how emotions manifest in the workplace.
What you will learn
Recall the definition of Emotional Intelligence (EI).
Distinguish between EQ and IQ (or EI and IQ).
Recall how emotional intelligence manifests in the workplace.
Recognize the emotional intelligence competencies.
Identify strategies to respond to emotional outbursts in others.
Description
Everyone gets emotional. But, in the workplace emotional outbursts are frowned upon and can leave a negative impact. This self-study course covers emotional intelligence (EQ or EI) and considers how emotions manifest in the workplace. You'll learn competencies and strategies to identify and manage your own emotions and the emotions of others, greatly increasing your chances of personal and professional success.
Price
The following pricing apply:
Ad hoc: R 765.00 VAT incl.
Subscription: N/A
This course can be purchased as part of a Human Intelligence Series. Click here.
This is a digital product. You will have access to the content for 365 days after purchase date.
Content
Emotional intelligence
EQ vs IQ
Requirements
There are no preconditions for this course.
Moderate level.
Recorded webinar made available on a specified date
Presenter
Andrea Harding
Andrea Harding is an executive career development coach and leadership trainer. She also is a qualified NLP (Neuro Linguistic Programming) Practitioner and a certified DISC Behaviour Analyst. Her knowledge and experience enables her to bring these essential skills to life, and offers an accessible and practical approach to these topics. Andrea is based in the UK, where she has been running her independent coaching and training practice for the last 10 years.
SAIBA Academy Support
Go to HTTPS://SAIBA.ACADEMY/LOGIN/
Login
Select MY DASHBOARD
Select SUBMIT A TICKET to log a new query
Additional Material
By attending this webinar, you will be provided with:
– Summarised slide presentation.
– Reference documents and / or course material where available.
– Access to a technical knowledge base.
– Recorded webinar that includes an expert presenter and participant interaction.