How to register and maintain a business 2020
In your advisory capacity to current and potential clients, you need to know how companies are registered in South Africa.
WHAT YOU WILL LEARN
By the end of this event the participant should understand:
How to choose the correct type of business out of the options available;
How to register the chosen business type correctly and cost-effectively;
How to create and maintain an online profile with the CIPC; and
How to keep the registered company CIPC compliant.
DESCRIPTION
South Africa has many business entity types available for entrepreneurs to choose from. As a bookkeeping/ accounting practitioner you can increase your income by  becoming a Companies and Intellectual Property Commission (CIPC) customer who registers businesses on behalf of clients.
In this webinar, join Russel Ngobeni as he takes you through the steps of registering a company correctly through the CIPC. Russel will also discuss what you need to do in order for the registered company to remain compliant. Failure by a registered company to follow CIPC requirements may lead to the entity incurring penalties/ fines or even face de-registration!
PRICE
Adhoc – R475
Subscription packages – Bookkeeper
CONTENT
Study Unit 1
Types of business types
Study Unit 2
How to match a client to the correct business type
Study Unit 3
CIPC online company registration
Study Unit 4
Registration with SARS
Study Unit 5
CIPC annual submissions
Study Unit 6
SARS tax returns
REQUIREMENTS
There are no preconditions for this course.
Moderate level.
Recorded webinar made available on a specified date
PRESENTER
Russel Ngobeni
Russel is a registered Business Accountant in Practice through the Southern Institute for Business Accountants (SAIBA), and a registered Tax practitioner through the South African Institute of Tax Practitioners (SAIT). He holds a Bachelor of Accounting Science degree from the University of South Africa and a National Diploma in Financial Information Systems from Tshwane University of Technology. 
ADDITIONAL MATERIAL
By attending this webinar, you will be provided with:
 Summarised slide presentation
 Reference documents and / or course material where available
Access to a technical knowledge base
Recorded webinar that includes an expert presenter and participant interaction
Additional Course Information
| | |
| --- | --- |
| Category | Tax |
| Accredited | SAIBA |
| Verifiable CPD Hours | 2 |
| Non-verifiable CPD Hours | N/A |
| Effort | 2 hours |
| Duration | 2 hours |
| Format | Webinar |
| Level | Moderate |
| Assessment | Yes |
| Study Material | No |
| Course Date | 14 February, 2020 |
Bookkeeping practitioners;
Professional Accountants including: RA(SA), CA(SA),PA(SA) and BAP(SA);
Tax practitioners;
Entrepreneurs;
Accounting officers.
Tax practitioners.
Practice support staff.
This event is included in the following subscription packages: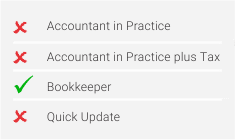 If you are not a subscriber, you need to purchase the event as a stand-alone event or subscribe to a SAIBA subscription package.
Subscribers pay less for their CPD points.
SAIBA offers 4 subscription packages that provides access to everything to run a successful accounting and tax practice.

Pay a small monthly amount and gain access to monthly webinars covering ethics, financials, reporting, audit and assurance, working papers, law, technology, management topics, and tax.