Motivational talk and practical guidelines on how to acquire new skills.
WHAT YOU WILL LEARN
4 Steps on how to learn anything
DESCRIPTION
Staying competitive and advancing your career means learning new things. For many of us, there are more skills that we want to acquire than what we have time for.
This 20 minute powerful TED Talk focuses on 4 practical steps to enable you to acquire a new skill and brings perspective regarding the difference between becoming an expert or advancing yourself by acquiring a new skill.
We trust that this motivational talk and the commitment of 20 hours will pave the way to learning a new skill!
Watch the webinar here
PRICE
This is a free webinar
CONTENT
Study Unit 1
Introduction
Study Unit 2
Deconstruct the skill
Study Unit 3
Learn enough to self correct
Study Unit 4
Remove practice barriers
Study Unit 5
Practice for at least 20 hours
Study Unit 6
Conclusion
PRESENTER
Josh Kaufman
Josh Kaufman is the bestselling author of books on business, entrepreneurship, skill acquisition, productivity, creativity, applied psychology, and practical wisdom.
REQUIREMENTS
None
ADDITIONAL MATERIAL
By attending this webinar, you will be provided with:   
Summarised slide presentation 

 

Recorded webinar
Additional Course Information
| | |
| --- | --- |
| Category | Practice Management |
| Accredited | Non-accredited |
| Verifiable CPD Hours | N/A |
| Non-verifiable CPD Hours | N/A |
| Effort | 20 min |
| Duration | 20 min |
| Format | Webinar |
| Level | Moderate |
| Assessment | No |
| Study Material | No |
| Course Date | 31 July, 2020 |
Anyone that wants to acquire a new skill.
This event is included in the following subscription packages: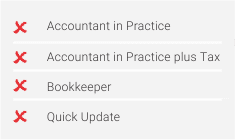 If you are not a subscriber, you need to purchase the event as a stand-alone event or subscribe to a SAIBA subscription package.
Subscribers pay less for their CPD points.
SAIBA offers 4 subscription packages that provides access to everything to run a successful accounting and tax practice.

Pay a small monthly amount and gain access to monthly webinars covering ethics, financials, reporting, audit and assurance, working papers, law, technology, management topics, and tax.