Financial Forecasting: Planning for Success
This course provides you with the basic tools necessary to project the balance sheet and statements of income and cash flow, enabling you to add a unique value to your client(s) work. Mar 21
WHAT YOU WILL LEARN
Recall the basics of planning and forecasting financial statements
Recognize key considerations related to a basic forecasting model
Identify the evidence of growth mismanagement
Recognize how to analyze projected or forecasted financial statements
DESCRIPTION
Proper planning is the key to the success of any company. With CFOs constantly being asked to plan a company's future, forecasting is one area where you can stand out.
In this self-study online course, you will be provided with the tools necessary to project the balance sheet and statements of income and cash flow, as well as determine the company's maximum sustainable growth and predict its external fund requirements.
PRICE
The following pricing apply:
Ad hoc: R 755.00  VAT inclusive
Subscription: N/A
This is a digital product. You will have access to the content for 365 days after purchase date.
CONTENT
Study unit 1
Overview of the forecasting process
Study unit 2
The basic forecasting model
Study unit 3
Techniques used to forecast sales
Study unit 4
A case analysis on working capital planning
Study unit 5
Forecasting the company's capital structure
Study unit 6
Projecting the income statement and balance sheet
REQUIREMENTS
There are no preconditions for this course.
Moderate level.
Recorded webinar made available on a specified date
PRESENTER
Wallace Davidson, Ph.D
Wallace N. Davidson, III, Ph.D., CMA, is a professor at Southern Illinois University, Carbondale with 25 years experience in corporate finance. He previously served as a financial analyst in the utility industry. Dr. Davidson is an accomplished author of several continuing education seminars for the AICPA, including the popular "Financial Statement Analysis: Basis for Management Advice." Twice recognized as an AICPA Outstanding Discussion Leader, Dr. Davidson speaks nationally to business organizations and state societies.
ADDITIONAL MATERIAL
By attending this webinar, you will be provided with:
– Summarised slide presentation.
– Reference documents and / or course material where available.
– Access to a technical knowledge base.
– Recorded webinar that includes an expert presenter and participant interaction.
Additional Course Information
| | |
| --- | --- |
| Category | Practice Management |
| Accredited | CIMA |
| Verifiable CPD Hours | 4 |
| Non-verifiable CPD Hours | N/A |
| Effort | 4 hours |
| Duration | 4 hours |
| Format | Self-study |
| Level | Moderate |
| Assessment | Yes |
| Study Material | No |
| Course Date | 19 March, 2021 |
Financial professionals
Managers
Controllers
CFO's
This event is included in the following subscription packages: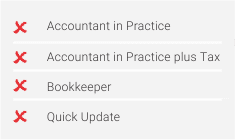 If you are not a subscriber, you need to purchase the event as a stand-alone event or subscribe to a SAIBA subscription package.
Subscribers pay less for their CPD points.
SAIBA offers 4 subscription packages that provides access to everything to run a successful accounting and tax practice.

Pay a small monthly amount and gain access to monthly webinars covering ethics, financials, reporting, audit and assurance, working papers, law, technology, management topics, and tax.