Debt vs Equity - Financing business in a post-Covid world
July2020 Overview of financing a business through debt or equity and the legal and reporting requirements involved.
WHAT YOU WILL LEARN
By the end of this event the delegate should:
Understand the difference between debt and equity.

Understand how to account for debt and equity.

Understand potential accounting complexities. 

Know the legal requirements for loans e.g the National Credit Act. 

Know the legal requirements for shares e.g the Companies Act.
DESCRIPTION
For one reason or the other, there is always a point in the life cycle of a business when it will need financing. What do you consider when this time comes? 
Two main categories of financing exist, namely debt financing and equity financing. When considering which to go with, you need to make a calculated and informed decision. Both debt and equity have cost and legal implications and the aim of this webinar is to take a holistic look at them so that you can help your clients (or yourself) make an informed decision.
PRICE
The following pricing apply:
Ad hoc: R475.00
Subscription: N/A
CONTENT
Study unit 1
Debt and equity financing defined
Study unit 2
Main differences between debt and equity financing
Study unit 3
Advantages and disadvantages
Study unit 4
Accounting for debt and equity
Study unit 5
Potential accounting complexities
Study unit 6
Debt legal requirements
Study unit 7
Equity legal requirements
REQUIREMENTS
There are no preconditions for this course.
Moderate level.
Recorded webinar made available on a specified date
PRESENTER
Caryn Maitland CA(SA) 
Caryn Maitland is a Chartered Accountant (SA). She has been a member of IRBA as a registered auditor and accountant since 2002. 
Caryn has lectured Auditing and Accounting at various institutions and has conducted independent workshops and seminars for professional accountants since 2006 on various topics. 
Caryn has presented on the national tour for the annual Legislation Update with ProBeta Training (Pty) Ltd in 2014 and 2015, as well as on the FASSET national tour for the Tax Administration Act in 2014.
ADDITIONAL MATERIAL
By attending this webinar, you will be provided with:
– Summarised slide presentation.
– Reference documents and / or course material where available.
– Access to a technical knowledge base.
– Recorded webinar that includes an expert presenter and participant interaction.
Additional Course Information
| | |
| --- | --- |
| Category | Accounting |
| Accredited | SAIBA |
| Verifiable CPD Hours | 2 |
| Non-verifiable CPD Hours | N/A |
| Effort | 2 hours |
| Duration | 2 hours |
| Format | Webinar |
| Level | Moderate |
| Assessment | Yes |
| Study Material | No |
| Course Date | 22 July, 2020 |
Business Accountants in Practice (SA).  
Business Accountants (SA).
Financial managers;
Bookkeepers.
This event is included in the following subscription packages: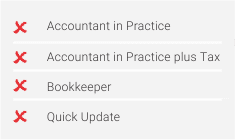 If you are not a subscriber, you need to purchase the event as a stand-alone event or subscribe to a SAIBA subscription package.
Subscribers pay less for their CPD points.
SAIBA offers 4 subscription packages that provides access to everything to run a successful accounting and tax practice.

Pay a small monthly amount and gain access to monthly webinars covering ethics, financials, reporting, audit and assurance, working papers, law, technology, management topics, and tax.