Cybersecurity Fundamentals for Finance and Accounting Professionals Certificate
This certificate program will cover several cybersecurity topics to help you gain an understanding of the importance and impact of cybersecurity risks on your organization or client, including an introduction to a cybersecurity risk management reporting framework
WHAT YOU WILL LEARN
The importance of cybersecurity to you, the accounting and finance professional, and your organization or client.
What it takes to develop a security mindset to be a trusted adviser and key contributor toward cybersecurity risk management.
Key cybersecurity terminology to enable you to converse and collaborate with other functional leaders, employees, and vendors.
The impact of digital transformation on cybersecurity.
Cybersecurity threats, attacks, data breach implications, and privacy considerations.
Security framework(s) and applicable regulations for your organization or client.
The importance of the cybersecurity risk management reporting framework.
Controls to mitigate cybersecurity risks.
Financial and operational implications of cybersecurity.
DESCRIPTION
Clients and organizations are at greater risk for IT and cybersecurity breaches during the COVID-19 pandemic. Therefore, an effective cybersecurity risk management strategy is essential for business operations in the current environment and for future preparedness.
More than ever, organizations are under pressure to demonstrate that they are managing threats, and that they have effective processes and controls in place to prevent, detect, respond to, mitigate and recover from cybersecurity events.
Cyberattacks can:
Disrupt businesses
Result in financial losses
Destroy an organization's reputation
Register for the certificate and learn how to develop or evaluate a cybersecurity risk management program and speak intelligently on the subject both.
PRICE
The following pricing apply:
Ad hoc: R 3,302 VAT inclusive
Subscription: N/A
This is a digital product. You will have access to the content for 365 days after purchase date.
CONTENT
The importance of cybersecurity, your role and developing a security mindset
Cybersecurity and digital transformation
Cyberattacks, data breaches and privacy
Cybersecurity frameworks and regulations
Cybersecurity risk management considerations and controls
Operational and financial implications of cybersecurity
REQUIREMENTS
There are no preconditions for this course.
Moderate level.
Recorded webinar made available on a specified date
PRESENTER
Joyce Shen
Joyce Shen is a recognized executive and thought leader in business, innovation, and technology with deep operating and investing experience. She is also a published author, frequent speaker, and advisor on emerging technologies, new product innovation, and corporate strategy.Joyce is currently the investment director and operating partner at Tenfore Holdings where she leads enterprise software, big data, and fintech investments. Outside Tenfore, Joyce is an adjunct faculty of data science at UC Berkeley where she teaches application of machine learning and AI in product development and innovation. Previously, Joyce was the global managing director of emerging technologies and venture investments in the CTO office at Thomson Reuters where she built and led global emerging technology group and the corporate venture fund. During her tenure, she led new technology strategy and product innovations in fintech, IoT, and emerging data solutions, established the global blockchain program, and made eleven early-stage strategic investments in big data and AI, digital identity, blockchain, and alternative data. Prior to Thomson Reuters, Joyce was the founding global CFO of IBM Cloud Platform and managed $1B P&L. She also spent several years in IBM Corporate Development leading acquisitions and divestitures exceeding $6B in total transaction value. Joyce received her undergraduate and masters degrees from the University of Chicago.
ADDITIONAL MATERIAL
By attending this webinar, you will be provided with:
– Summarised slide presentation.
– Reference documents and / or course material where available.
– Access to a technical knowledge base.
– Recorded webinar that includes an expert presenter and participant interaction.
Additional Course Information
| | |
| --- | --- |
| Category | Practice Management |
| Accredited | CIMA |
| Verifiable CPD Hours | 12 |
| Non-verifiable CPD Hours | N/A |
| Effort | 12 hours |
| Duration | 12 hours |
| Format | Self-study |
| Level | Moderate |
| Assessment | Yes |
| Study Material | No |
| Course Date | 1 November, 2020 |
Finance professionals
CFOs and business managers
Controllers and internal auditors
Management and public accountants
This event is included in the following subscription packages: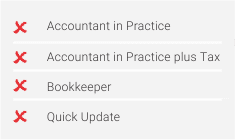 If you are not a subscriber, you need to purchase the event as a stand-alone event or subscribe to a SAIBA subscription package.
Subscribers pay less for their CPD points.
SAIBA offers 4 subscription packages that provides access to everything to run a successful accounting and tax practice.

Pay a small monthly amount and gain access to monthly webinars covering ethics, financials, reporting, audit and assurance, working papers, law, technology, management topics, and tax.