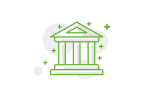 Current Tax Issues for Individual Taxpayers
A discussion on the latest tax issues for individual taxpayers. Apr 2021
WHAT YOU WILL LEARN
After attending this webinar you will be able to:
Get a summary of what was disclosed in the country's annual budget speech;

Understand how the individual taxpayer is affected;

Know the new income tax bands and how to calculate the tax; 

Understand common practical issues affecting individual taxpayers; and

Be aware of other recent legislative changes affecting income tax

.
DESCRIPTION
The COVID-19 pandemic hasn't made it easy for the average citizen. Many people have either lost their jobs or they've seen their businesses collapse during the country's lockdowns. 
The Minister of Finance recently delivered his annual budget speech to the country. Before he did, many people from all walks of life were very keen to know what was in store for them taxwise. 
What are the new income tax bands? Will taxpayers fork out more money to bankroll the vaccination programme? What about the so called sin tax; will smokers and drinkers pay more? Are there any other recent legislative changes that affect individual taxpayers?
Register for the webinar to obtain the latest information on income tax for individual taxpayers.   
PRICE
The following pricing apply:
Ad hoc: R575.00
Subscription: Included for free in the Bookkeeper package.
CONTENT
Study unit 1
The annual budget speech – a quick summary.
Study unit 2
Status of the individual taxpayer's burden.
Study unit 3
New tax bands and their effect.
Study unit 4
Calculation of tax.
Study unit 5
Filing of tax returns and penalties.
Study unit 6
Common issues relevant to individual taxpayers.
REQUIREMENTS
There are no preconditions for this course.
Moderate level.
Recorded webinar made available on a specified date
PRESENTER
Russel Ngobeni 
Russel is a registered Business Accountant in Practice through the Southern Institute for Business Accountants (SAIBA), and a registered Tax practitioner through the South African Institute of Tax Practitioners (SAIT). He holds a Bachelor of Accounting Science degree from the University of South Africa and a National Diploma in Financial Information Systems from Tshwane University of Technology. 
SAIBA ACADEMY SUPPORT
Go to HTTPS://SAIBA.ACADEMY/LOGIN/
Login
Select MY DASHBOARD
Select SUBMIT A TICKET to log a new query
ADDITIONAL MATERIAL
By attending this webinar, you will be provided with:
– Summarised slide presentation.
– Reference documents and / or course material where available.
– Access to a technical knowledge base.
– Recorded webinar that includes an expert presenter and participant interaction.