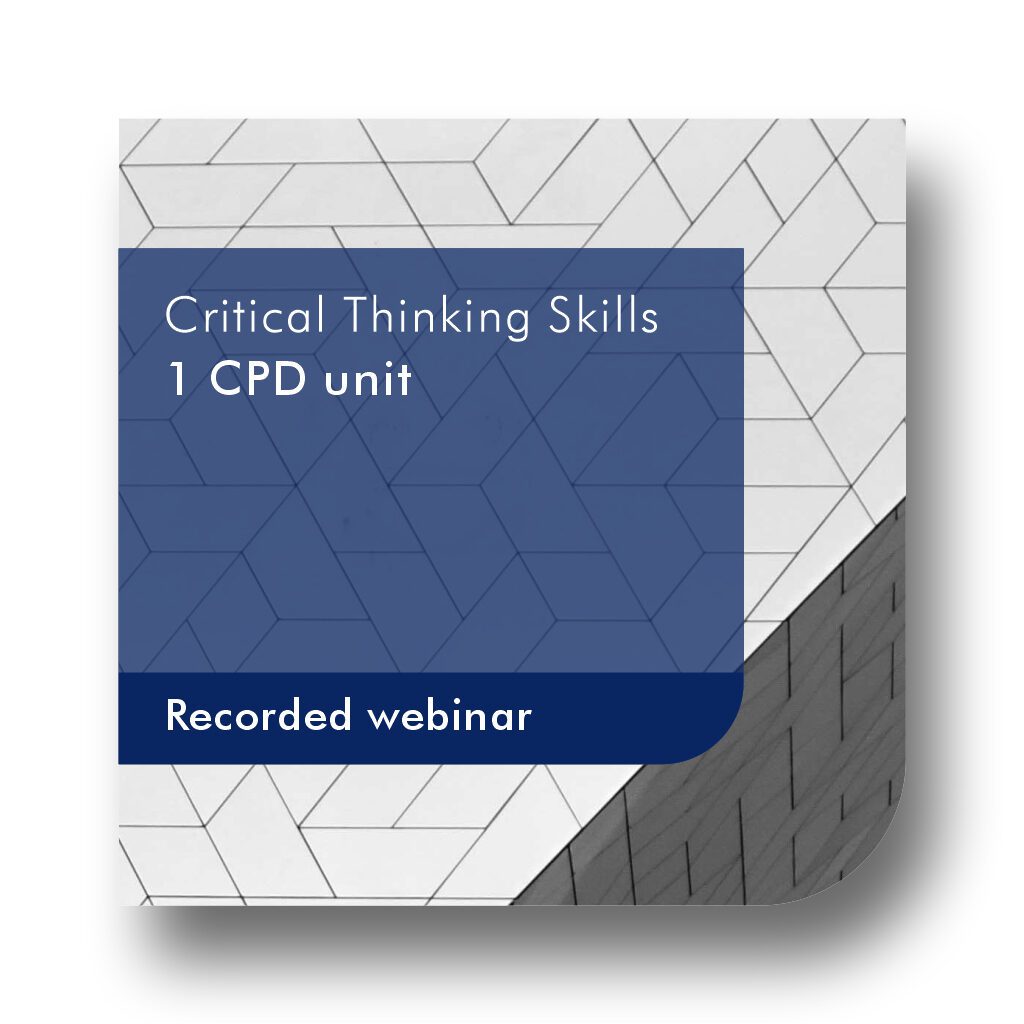 Attendees will be provided with the essential information to enhance their critical thinking skills.
What you will learn
Recall the definition of critical thinking
Recognize the importance of critical thinking
Identify the key aspects of critical thinking
Identify how you can apply your critical thinking skills in the workplace
Description
Critical thinking is an essential element of the professional accountant's toolkit – no matter the role you hold. It's an invaluable life skill which you can apply anywhere, provided you do it in the right way and at the right time. This CPE self-study course will provide you with the essential information to enhance your critical thinking skills, so you can diagnose problems, make better decisions, identify effective solutions, and become aware of the consequences of your actions.
Price
The following pricing apply:
Ad hoc: R760.00 VAT incl.
Subscription: N/A
This is a digital product. You will have access to the content for 365 days after purchase date.
Content
The practical application of critical thinking skills
Critical thinking in action
Emotional intelligence in critical thinking
Requirements
There are no preconditions for this course.
Moderate level.
Recorded webinar made available on a specified date
Presenters
Gillian Lees
Gillan Lees is a Senior Director with the AICPA & CIMA where she is a Research and Development Specialist in Corporate Governance and Risk-Management. She has written and presented widely, has been a guest lecturer at the London School of Economics, and has significant experience with C-suite engagement.
SAIBA Academy Support
Go to HTTPS://SAIBA.ACADEMY/LOGIN/
Login
Select MY DASHBOARD
Select SUBMIT A TICKET to log a new query
Additional Material
By attending this webinar, you will be provided with:
– Summarised slide presentation.
– Reference documents and / or course material where available.
– Access to a technical knowledge base.
– Recorded webinar that includes an expert presenter and participant interaction.