COVID-19 Implications for audits and reviews.
June2020 How to conduct an audit in a post-lockdown world
WHAT YOU WILL LEARN
By the end of this event the attendee should be able to:
Understand the 

public perception of risk;

Review and adjust audit and review systems for a post-lockdown world.

Improve client understanding of the challenges faced by auditors and reviewers.
DESCRIPTION
The IRBA recently issued guidance to auditors on how the economic, social and legislative impact of COVID19 will change the way they plan, perform and report on their audits.
This guidance is also valid for accountants providing independent review engagements and hence why SAIBA recommends that all BAPs with a license in independent review engagements, as well as their support staff attend this event.
Auditors and independent reviewers should proactively discuss these matters with clients to understand whether there is an impact on the client's reporting timetable and the audit processes:
We have asked an expert auditor with years of experience to share with you how his firm is adjusting their audit systems, including reflections on:
Assessing disruption in the business operations of a client.
Reassessing the risks of material misstatement of the financial statements.
Accessing client premises to obtain the sufficient appropriate audit evidence.
Assessment of the entity's ability to continue as a going concern.
Considering the impact of events that occur after the date of the financial statements.
Considering the financial reporting and disclosure requirements for the material impairment of assets or businesses as a result of the COVID-19 outbreak.
Consider the auditor's responsibilities relating to accounting estimates.
Consider the implications for the auditor's report.
PRICE
The following pricing apply:
Ad hoc: R475.00   
Subscription: Accountant in Practice, Accountant in Practice plus Tax
CONTENT
Study unit 1
Review of the public perception of risk.
Study unit 2
Analysing common mistakes made in the preparation and audit of financial statements.
Study unit 3
Considerations regarding reportable irregularities.
Study unit 4
Professional responsibilities.
Study unit 5
Implications of COVID-19 on audits.
Study unit 6
IRBA's guidance on the implications of Covid-19 on audits.
REQUIREMENTS
There are no preconditions for this course.
Moderate level.
Recorded webinar made available on a specified date
PRESENTER
Jako Liebenberg CA(SA)  
Jako is a CA (SA) and Registered Public Auditor. His entire career has been in Public Practice except for a stint as CFO in the Free State Provincial Government from 2010 to 2012.
Jako consults for clients across South Africa on Accounting Standards and Compliance, Broad Based Black Economic Empowerment, Tax and Business Development. He also serves an Assessor for the Free State High Court of Appeals as representative in Public Practice. 
ADDITIONAL MATERIAL
By attending this webinar, you will be provided with:
– Summarised slide presentation.
– Reference documents and / or course material where available.
– Access to a technical knowledge base.
– Recorded webinar that includes an expert presenter and participant interaction.
Additional Course Information
| | |
| --- | --- |
| Category | Assurance |
| Accredited | SAIBA |
| Verifiable CPD Hours | 2 |
| Non-verifiable CPD Hours | N/A |
| Effort | 2 hours |
| Duration | 2 hours |
| Format | Webinar |
| Level | Moderate |
| Assessment | Yes |
| Study Material | No |
| Course Date | 26 June, 2020 |
Business Accountant (SA).
Business Accountants in Practice (SA)
Registered auditors. 
Independent reviewers.  
Compilers.  
This event is included in the following subscription packages: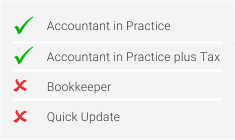 If you are not a subscriber, you need to purchase the event as a stand-alone event or subscribe to a SAIBA subscription package.
Subscribers pay less for their CPD points.
SAIBA offers 4 subscription packages that provides access to everything to run a successful accounting and tax practice.

Pay a small monthly amount and gain access to monthly webinars covering ethics, financials, reporting, audit and assurance, working papers, law, technology, management topics, and tax.