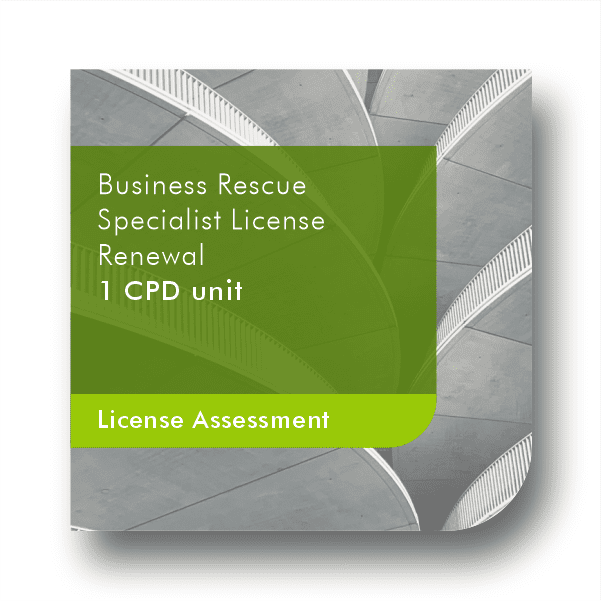 Business Rescue Specialist Licence Renewal
Renewal for CIBA Business Rescue Specialists, who previously obtained their Business Rescue Specialists License.
Requirements of a Business Rescue Practitioner (BRP)
Section 138 of the Companies Act, 2008 regulates the qualifications required for a business rescue practitioner.
In order to qualify as a BRP, a person must be:
a member in good standing of an accounting, legal or business management professional body accredited by CIPC (section 138(1)(a)); thus, accredited by an institution like CIBA and
be licensed as such by CIPC (section 138(1)(b)).
Read the revised CIPC requirements for licensing a BRP here.
CIBA Accreditation process
As part of the accreditation process, CIBA is responsible for:
Ensuring that members are competent and able to provide high-quality services and accountable for the work they perform.
Providing opportunities and monitoring Continuous Professional Development (CPD)
Reporting CPD compliance and non-compliance.
The objective of the BRP Renewal Assessment
Evidence of competence in the specialist area is required by the CIPC, to maintain your license with the CIPC as a Business Rescue Practitioner. The annual renewal of the Business Rescue Specialist License provide evidence of
continued competence and
the commitment of the license holder to Continuing Professional Development (CPD) relating to Business Rescue engagements.
Price
Annual renewal fee R2,500.00
Content
The License renewal includes a declaration and assessment.
Requirements
The entry requirements to renew a Business Rescue Specialist License is that the member should previously have completed the CIBA Business Rescue Specialist License: