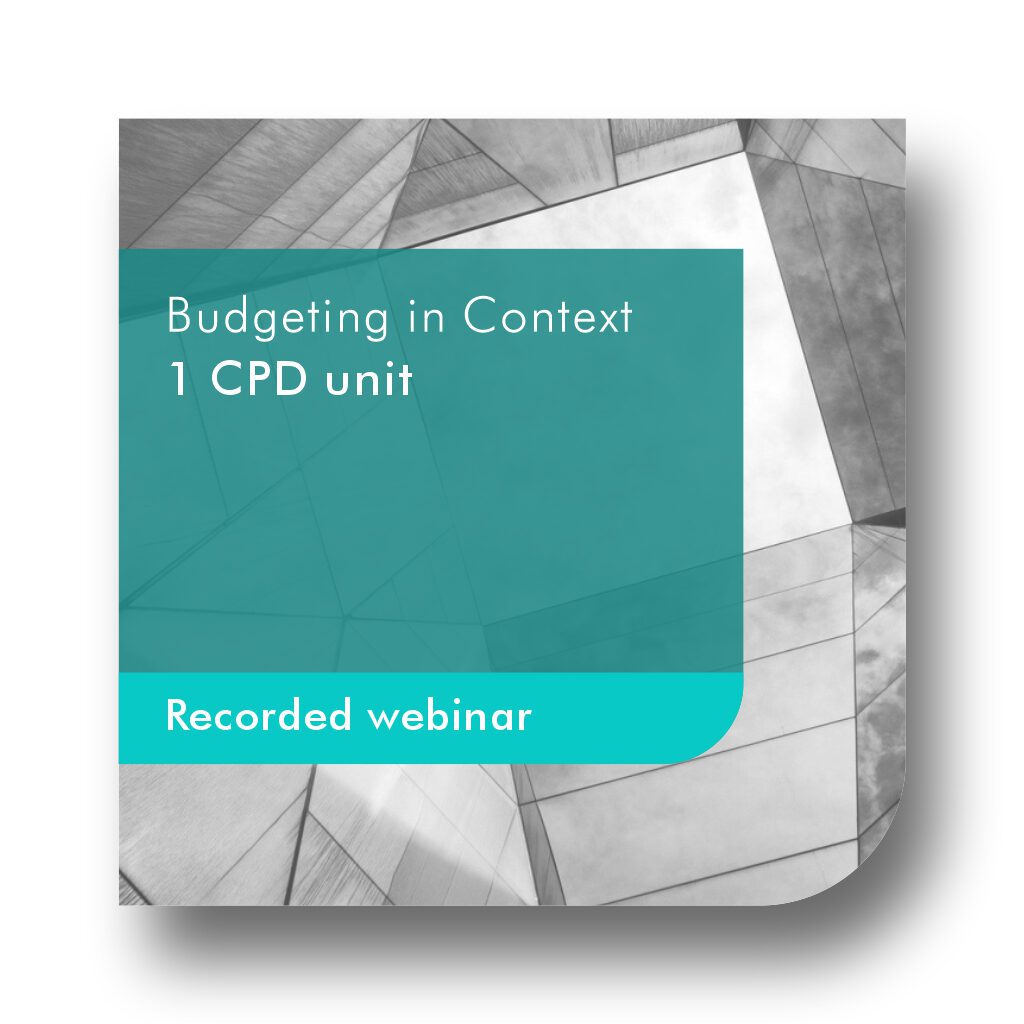 Understanding the budget process and forecasting techniques. Mar 2021
What you will learn
By the end of this event the participant should:
Understand what a budget is and what they are used for
Describe the budgeting process
Understand a range of forecasting techniques
Description
Most organisations undertake budgeting and this webinar will cover what a budget is and why they are used with a description of a typical budgeting process.
The module also covers some forecasting techniques such as linear regression, time series and scenario planning.
Forecasting techniques plays a major role when you are asked to evaluate the validity of the figures in a budget.
Join the webinar offered by a SAIBA accredited training partner (ATP) to learn more about budgets.
Price
Adhoc – R515.00
Content
Study Unit 1
Introduction to Budgets
Study Unit 2
The Budgeting Process
Study Unit 3
Forecasting Techniques 
Requirements
There are no preconditions for this course.
Moderate level.
Recorded webinar made available on a specified date.