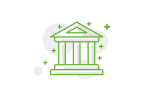 Budget and Tax Update 2021
This webinar delves into the Annual Budget Speech and the effects of the Covid-19 pandemic. Mar 2021
WHAT YOU WILL LEARN
After attending this webinar you will be able to:
Be informed about the important tax proposals  and amendments contained in the 2021 Budget Speech.
Train your staff regarding the latest amendments.
Inform your clients about relevant developments in taxation.
DESCRIPTION
The Annual Budget Speech is the most anticipated event on the financial calendar and even more so this year, in a period of unprecedented challenges brought about as a result of the Covid-19 pandemic. Furthermore, the economic pressures caused by the Covid-19 lockdowns and travel restrictions only served to exacerbate the pre-existing fundamentals in the form of the spiralling levels of government debt, the ever-widening budget deficit, a stagnant economy and a shrinking tax base. All of these factors make it extremely difficult to 'balance the budget'.
The 2021 Annual Budget and Tax Update will unpack the tax proposals announced in the Budget Speech to enable attendees to understand the full impact of these changes.
Register for this webinar as we explain the proposals in a practical and comprehensible manner so that attendees can understand how to apply the amendments and the impact on business and personal finances.
PRICE
The following pricing apply:
Ad hoc: R575.00
Subscription: Included for free in Accountant in Practice plus Tax package.
CONTENT
Study unit 1
Tax rates, including:
Changes in normal tax rates and rebates, including the medical rebates.
Estate duty and donations tax.
Dividends tax.
VAT.
Study unit 2
Payroll and employees' tax changes
Study unit 3
Fringe benefit amendments.
Study unit 4
Retirement reforms
Study unit 5
CGT amendments
Study unit 6
Corporate tax amendments
Study unit 7
Limitations on deduction of interest
Study unit 8
Limitations on the carry-forward of assessed losses
Study unit 9
Corporate restructuring
Study unit 10
Venture capital companies
Study unit 11
Controlled foreign companies
Study unit 12
Trusts
Study unit 13
Tax administration amendments
Study unit 14
Recent selected court judgments and new SARS rulings and interpretations
REQUIREMENTS
There are no preconditions for this course.
Moderate level.
Recorded webinar made available on a specified date
PRESENTER
Professor Jackie Arendse PhD MTP(SA) CA (SA)
After completing her training at Deloitte and qualifying as a CA (SA), Jackie was Group Financial Accountant for a top-100 listed company before moving to academia where she has authored, lectured and researched on all aspects of tax for more than 20 years.
Jackie has presented tax seminars and webinars to tax practitioners and businesses around the country for many years and has authored numerous books, articles and publications in the field of taxation including Silke on South African Income Tax. She is the managing author of Silke on Tax Administration, published by LexisNexis and updated annually.
She is involved in an exciting new collaboration with The Tax Faculty to digitize tax training materials.
SAIBA ACADEMY SUPPORT
Go to HTTPS://SAIBA.ACADEMY/LOGIN/
Login
Select MY DASHBOARD
Select SUBMIT A TICKET to log a new query
ADDITIONAL MATERIAL
By attending this webinar, you will be provided with:
– Summarised slide presentation.
– Reference documents and / or course material where available.
– Access to a technical knowledge base.
– Recorded webinar that includes an expert presenter and participant interaction.