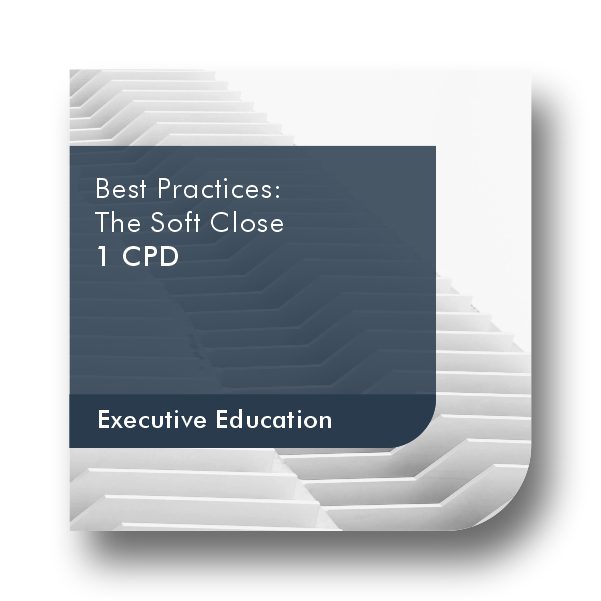 Best Practices: The Soft Close (AICPA event)
To be successful, accountants must provide quicker information availability to impact organization results.
What you will learn
After attending this program you will be able to:
Identify top roadblocks to adopting a fast close
Identify the real purpose for financial reporting
Determine the tradeoff between internal controls and fast close processes
Description
We have transitioned from a hard and slow close to a soft and fast close.  Accountants struggle with the balance between information accuracy and availability.  To be successful, accountants must provide quicker information availability to impact organization results. Simply reporting on results is no longer acceptable.   
About AICPA
The Association of International Certified Professional Accountants (the Association) is the most influential body of professional accountants, combining the strengths of the American Institute of CPAs (AICPA) and The Chartered Institute of Management Accountants (CIMA) to power opportunity, trust and prosperity for people, businesses and economies worldwide. AICPA & CIMA represent 689,000 members, students and engaged professionals in public and management accounting and advocates for the public interest and business sustainability on current and emerging issues.
In 2012, AICPA & CIMA established the Chartered Global Management Accountant (CGMA) designation to provide members with a new level of resources and recognition.
Price
Ad hoc normal price: R1330.00 incl. VAT incl. CIBA member price: R998.00 incl. VAT.
This is a digital product. You will have access to the content for 365 days after purchase date.
Requirements
There are no preconditions for this course. Moderate level. Recorded webinar made available on a specified date
Presenters
Jim Lindell
James (Jim) T. Lindell is the President of a Wisconsin based provider of strategic & financial consulting, professional speaking, training, and executive coaching. Jim has an extensive background in senior management including positions as Chief Financial Officer and Corporate Assistant Controller. Jim has worked with a variety of industries including: manufacturing, health care, not for profit, distribution and food processing. He has been involved in more than 50 M & A projects.
SAIBA Academy Support
Login to SAIBA Academy
Select My Dashboard
Select Submit a Ticket to log a new query