Back to Basics - Drafting a Memorandum of Incorporation
July2020 Explaining how to draft a Memorandum of Incorporation (MoI) and its principals.
WHAT YOU WILL LEARN
By the end of this event the participant should:
Understand what an MoI is;

Understand the importance of an MoI for every company;

Understand how to draft an effective MoI;

Understand important inclusions; and 

Know how to amend an existing MoI.
DESCRIPTION
The Memorandum of Incorporation (MoI), is the most important document under the Companies Act.  This session will unpack why this document is important to every company, what needs to be included in it, and considerations to be looked at when drafting an effective one.
This webinar forms part of our Back to Basics Companies Act Series consisting of 8 webinars, but can be viewed independently. The Series is designed for the accountant who is just starting out, as well as the practitioner that wants a refresher course on the Companies Act and how it has settled down into the South African corporate landscape.  To attend all 8 webinars join the series here.
PRICE
The following pricing apply:
Ad hoc: R238.00
Subscription: N/A.
CONTENT
Study unit 1
What is a Memorandum of Incorporation?
Study unit 2
Purpose of an MoI
Study unit 3
Drafting an MoI and templates available
Study unit 4
Items that must be included
Study unit 5
What can be changed?
Study unit 6
How to amend an MoI
Study unit 7
Advantages of having an MoI
REQUIREMENTS
There are no preconditions for this course.
Moderate level.
Recorded webinar made available on a specified date
PRESENTER
Caryn Maitland CA(SA)
Caryn Maitland CA(SA) has been a member of IRBA as a registered auditor and accountant since 2002. She has lectured Auditing, Financial Management and Accounting at various institutions for learners up to the MBA and Postgraduate Diploma levels. She has also conducted independent workshops and seminars for professional accountants since 2006 on various topics. Between 2011 and 2013, Caryn had a two-year stint as visiting Associate Professor at the University of Limpopo. 
Caryn is also a platform presenter for SA Accounting Academy, ICB and Chartered Secretaries of SA. Since 2018 she has worked extensively with commerce and industry, assisting analysts, directors and other users of financials to interpret, prepare, analyse and forecast based on the results of financial statements.
ADDITIONAL MATERIAL
By attending this webinar, you will be provided with:
– Summarised slide presentation.
– Reference documents and / or course material where available.
– Access to a technical knowledge base.
– Recorded webinar that includes an expert presenter and participant interaction.
Additional Course Information
| | |
| --- | --- |
| Category | Assurance |
| Accredited | SAIBA |
| Verifiable CPD Hours | 1 |
| Non-verifiable CPD Hours | N/A |
| Effort | 1 hour |
| Duration | 1 hour |
| Format | Webinar |
| Level | Moderate |
| Assessment | Yes |
| Study Material | No |
| Course Date | 30 July, 2020 |
Business Accountant (SA)
Business Accountants  in Practice (SA)
Bookkeepers
Accounting department staff
Trainee accountants
This event is included in the following subscription packages: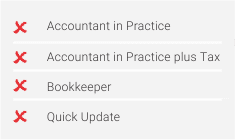 If you are not a subscriber, you need to purchase the event as a stand-alone event or subscribe to a SAIBA subscription package.
Subscribers pay less for their CPD points.
SAIBA offers 4 subscription packages that provides access to everything to run a successful accounting and tax practice.

Pay a small monthly amount and gain access to monthly webinars covering ethics, financials, reporting, audit and assurance, working papers, law, technology, management topics, and tax.