June2020 How COVID-19 has affected B-BBEE, the implications thereafter and how you can use it to the advantage of your business.
WHAT YOU WILL LEARN
By the end of this event the attendee should:
Understand c

ompliance targets during and post COVID-19

;

Understand 

B-BBEE activation and audits;

Know how to a

pproaching B-BBEE in a sustainable way

;

Understand h

ow to cut down on the cost of B-BBEE; and

Be aware of the a

dvantages of B-BBEE to business.
DESCRIPTION
B-BBEE will not be disappearing amidst the COVID-19 and economic crisis that is currently facing South Africa. However, if businesses approach B-BBEE correctly and rethink its application, it can become a license for COVID-19 relief!
In this webinar, B-BBEE specialist, Dawie Brink will discuss how a business should approach B-BBEE in the current situation as well as after COVID-19.
PRICE
Free Webinar
CONTENT
Study unit 1
Compliance targets during and post COVID-19
Study unit 2
SARS and COVID-19
Study unit 3
B-BBEE activation and audits
Study unit 4
Approaching B-BBEE in a sustainable way
Study unit 5
How to cut down on the cost of B-BBEE
Study unit 6
Advantages of B-BBEE to businesses
REQUIREMENTS
There are no preconditions for this course.
Moderate level.
Recorded webinar made available on a specified date
PRESENTER
Dawie Brink 
Dawie is a B-BBEE specialist with more than 10 years' experience in the B-BBEE industry. He has experience in serving business across all industries and of all sizes. As a B-BBEE consultant at Cores, he specializes in consulting clients with regards to B-BBEE, preparing clients for audits, implementing strategies, skills development and occupational health and safety.
ADDITIONAL MATERIAL
By attending this webinar, you will be provided with:
– Summarised slide presentation.
– Reference documents and / or course material where available.
– Access to a technical knowledge base.
– Recorded webinar that includes an expert presenter and participant interaction.
Additional Course Information
| | |
| --- | --- |
| Category | Practice Management |
| Accredited | SAIBA |
| Verifiable CPD Hours | N/A |
| Non-verifiable CPD Hours | 2 |
| Effort | 2 hours |
| Duration | 2 hours |
| Format | Webinar |
| Level | Moderate |
| Assessment | Yes |
| Study Material | No |
| Course Date | 18 June, 2020 |
Business Accountant (SA).
Company directors and managers.
Practice owners.  
Business owners.
This event is included in the following subscription packages: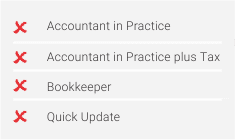 If you are not a subscriber, you need to purchase the event as a stand-alone event or subscribe to a SAIBA subscription package.
Subscribers pay less for their CPD points.
SAIBA offers 4 subscription packages that provides access to everything to run a successful accounting and tax practice.

Pay a small monthly amount and gain access to monthly webinars covering ethics, financials, reporting, audit and assurance, working papers, law, technology, management topics, and tax.