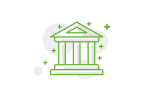 Advanced Bookkeepers (Management Accounting & Cash Flow)
To discuss more advanced bookkeeping techniques including management accounting and cash flow analysis. May 2021
WHAT YOU WILL LEARN
By the end of this event the attendee should:  
Understand the importance of management accounting and cash flow in every business' survival;

Know which management accounting techniques can be used effectively during a slump in the economy; 

Understand how to manage overheads;

Understand why it is important to prepare regular management accounting reports; and

Know how to prepare useful management accounting reports.
DESCRIPTION
There has never been more demanding need in recent memory for businesses to watch where every generated rand is going. The saying that says "Every cent counts" holds very true today. 
Businesses need to have solid procedures in place to watch and properly manage their cash flow because profitability does not necessarily equate to liquidity. Proper management accounting techniques also need to be applied consistently in order to give immediate feedback on the performance of the business and show where it is going. This webinar looks at how this can be achieved practically.
PRICE
The following pricing apply:
Ad hoc: R475 for this webinar
Subscription: Included for free in the Bookkeeper package.
Study unit 1
What is the difference between management accounting and financial accounting?  
Study unit 2
Management accounting explained.
Study unit 3
Costing and budgeting. 
Study unit 4
Practical budgeting techniques. 
Study unit 5
Cash flow forecasting
Study unit 6
Controlling costs
Study unit 7
Preparation of regular management accounting reports
REQUIREMENTS
There are no preconditions for this course.
Moderate level.
Recorded webinar made available on a specified date
PRESENTER
Thabo Malema 
Thabo Malema is a director at Tax and Accounting Angel, an accounting firm based in Polokwane. An experienced entrepreneur, Thabo also holds directorship in various other companies. 
Thabo holds a National Diploma in Financial Accounting and is also a registered Tax Practitioner. Other business interests that he is involved in include real estate and life coaching. He is a registered realtor who sells both residential and commercial properties in Polokwane. Thabo believes that nothing in this world can limit his drive for success in any chosen field that he participates in. 
SAIBA ACADEMY SUPPORT
Go to HTTPS://SAIBA.ACADEMY/LOGIN/
Login
Select MY DASHBOARD
Select SUBMIT A TICKET to log a new query
ADDITIONAL MATERIAL
By attending this webinar, you will be provided with:
– Summarised slide presentation.
– Reference documents and / or course material where available.
– Access to a technical knowledge base.
– Recorded webinar that includes an expert presenter and participant interaction.