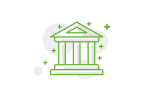 Accounting Cycle and File Management System for Bookkeepers
To discuss the accounting cycle process as well as where and how to keep practice and client files safe. June 2021
WHAT YOU WILL LEARN
By the end of this event the attendee should:  
Understand what the accounting cycle is.

Know the stages of the accounting cycle and what is involved at each stage. 

Understand how to improve efficiency at each stage of the accounting cycle.

Understand what a file management system is.

Know how to create and run a good file management system.
DESCRIPTION
The day-to-day activities of every accountant revolve around the accounting cycle. Whether one is a bookkeeper, tax practitioner or accountant, their functions are all part of the accounting cycle whose ultimate goal is the presentation of financial statements to the various users. 
A good file management system needs to be in place if one is to perform their accounting cycle activities efficiently and effectively. In addition to this, their are statutory requirements on the time that certain documents produced in the accounting cycle are kept or retained.
Join us as we discuss the accounting cycle process as well as where and how to keep practice and client files safe.
PRICE
The following pricing apply:
Ad hoc: R575 for this webinar
Subscription: Included for free in the Bookkeeper package.
CONTENT
Study unit 1
The accounting cycle definition. 
Study unit 2
Stages of the accounting cycle explained. 
Study unit 3
What is a file management system? 
Study unit 4
File management system options. 
Study unit 5
Why accounting firms need a document management system. 
Study unit 6
Files that must be kept safe. 
Study unit 7
Converting paper documents into digital formats. 
Study unit 8
Steps to a file/document management system. 
Study unit 9
Creating a file management plan. 
Study unit 10
Levels of security required. 
Study unit 11
Key features of a robust file management system.  
REQUIREMENTS
There are no preconditions for this course.
Moderate level.
Recorded webinar made available on a specified date
PRESENTER
Russel Ngobeni 
Russel is a registered Business Accountant in Practice through the Southern Institute for Business Accountants (SAIBA), and a registered Tax practitioner through the South African Institute of Tax Practitioners (SAIT). He holds a Bachelor of Accounting Science degree from the University of South Africa and a National Diploma in Financial Information Systems from Tshwane University of Technology.
Russel is the founder of Shinyawani Group of Companies (Pty) Ltd.  He has won various entrepreneurial awards in the province of the Free State. 
SAIBA ACADEMY SUPPORT
Go to HTTPS://SAIBA.ACADEMY/LOGIN/
Login
Select MY DASHBOARD
Select SUBMIT A TICKET to log a new query
ADDITIONAL MATERIAL
By attending this webinar, you will be provided with:
– Summarised slide presentation.
– Reference documents and / or course material where available.
– Access to a technical knowledge base.
– Recorded webinar that includes an expert presenter and participant interaction.